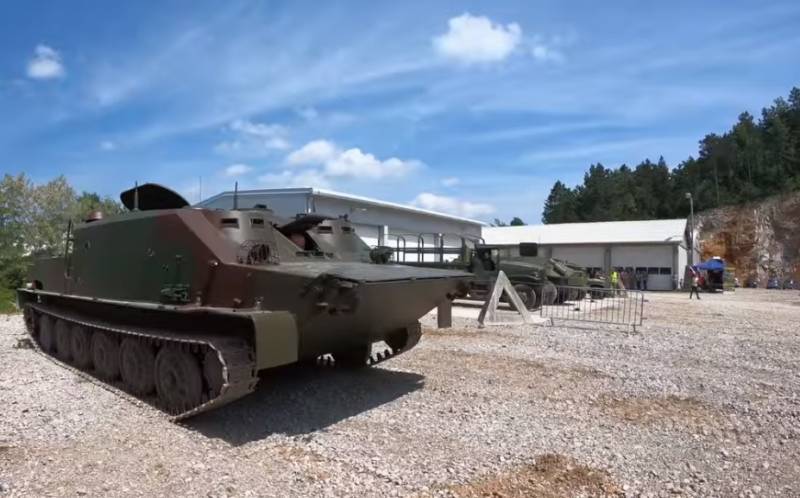 The Ministry of Defense of Indonesia allocated $ 286 million for the purchase of 79 BT-3F units, as a result, the country's armament will consist of 100 vehicles of this type. This was reported by Defense Studies, citing data not confirmed by officials.
As indicated by the local edition, the Indonesian Navy's landing ships are currently equipped with military equipment of types AMX-10P [French infantry fighting vehicle manufactured since 1972], BTR-50P [Soviet armored personnel carrier, adopted in 1954], BTR-50PK [command version] and LVTP-7 [in service with the United States ILC since 1972] due to the lack of more suitable products that meet the "standards of the Marine Corps".
34 units BTR-50PK were purchased in 1997 in Ukraine and delivered in 1999 along with three BREM-2.
BTR-50PK was accepted in a new condition and was never used, it was stored in a warehouse for a long time
- writes Defense Studies, not mentioning the delivery of 100 BTR-50P actually to the Marines (possibly due to the fact that they have already been decommissioned).
In 2009, 35 LVTP-7 tracked amphibious landing vehicles were purchased in South Korea. Of these, only 10 units were delivered, as Washington banned the transfer of this equipment released in the United States.
In April 2019, the Marine Corps ordered 21 units in Russia. BT-3F in the amount of $ 67,2 million, and also purchased 22 "amphibious
tank
»BMP-3F worth $ 108 million
Thus, as the publication explains, at present there is only one battalion set of amphibious assault vehicles of 87 units. At the same time, in accordance with the adopted military doctrine of MEF-2024, at least 3 landing battalions are required. That is, to replace and replenish the existing fleet, 261 vehicles will be required (both wheeled and tracked).