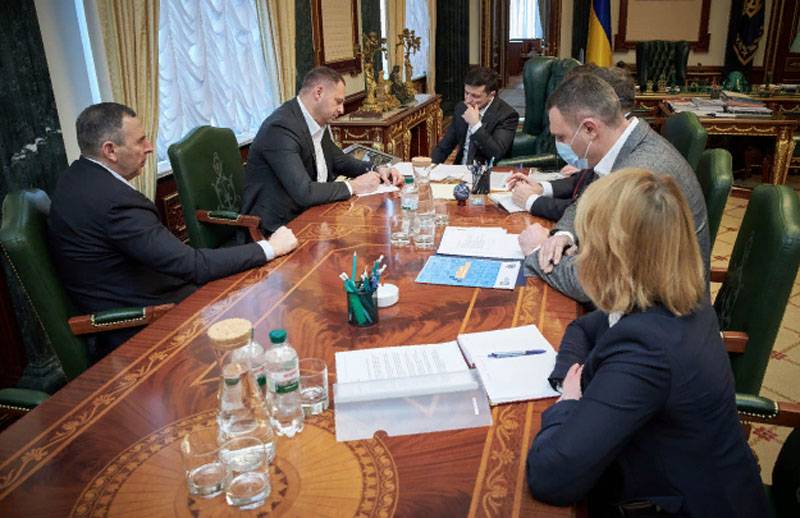 The office of the President of Ukraine decided to distribute an appeal to the Crimeans. Zelensky, apparently having come to his senses after the border was closed, recalled that the propaganda line should remind "the whole world" that Kiev "remembers the Crimea". As a result, the appeal turned out to be more than strange.
Mr. Zelensky's office called on residents of the Crimean Peninsula to observe personal hygiene.
From the report:
Dear Crimeans! In connection with the spread of coronavirus, we urge you to follow the rules of hygiene and disinfection, if possible - go to remote work and stay at home. Refrain from traveling and visiting crowded places. It is also very important to pay attention to the safety of the elderly, who are at risk, and children. If symptoms of the disease (fever, dry cough, shortness of breath) are detected, isolate yourself and consult a doctor.
At the same time, Zelensky did not specify whether it was necessary to contact the "Ukrainian doctors" in order to get a cure for coronavirus infection ...
The material circulated by the Ukrainian administration stated that the most important information about COVID-19 should be obtained from the pages of the Ukrainian government and specifically the Ministry of Health of Ukraine. Recall that a few days ago, the head of the Ukrainian department called the older generation of people who might encounter coronavirus, "corpses." After this statement, the chief medical officer should have resigned, but he continues to sit in his chair.
Many Crimeans already answered the "appeal" of Zelensky's office by saying that Kiev would be better off concentrating on caring for Ukraine itself and not forgetting that Crimea has not been a part of this for a long time.
One of the comments:
For the recommendation to observe the rules of hygiene, of course, thanks. But, I believe that in this case Zelensky will have to extend such appeals to all countries of the world. Let him turn, for example, to one of the Canadian states ... Suddenly, they forgot that they need to wash their hands before eating.