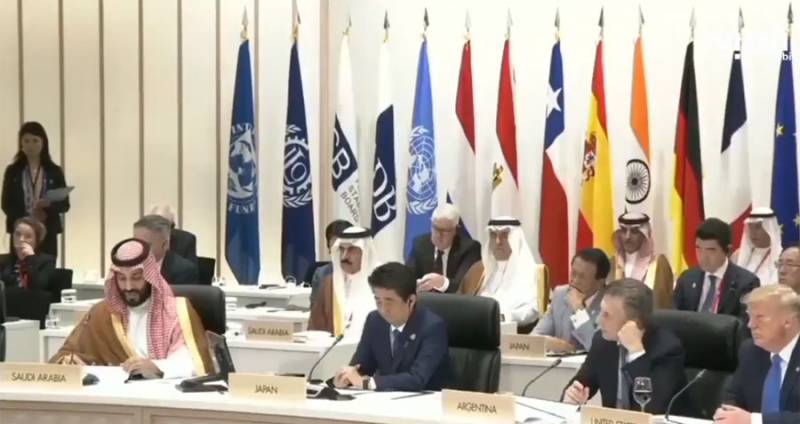 The G19 heads of state for the first time decided to hold a summit using video communications for this. The cause of this was the coronavirus pandemic. Naturally, COVID-XNUMX was the main topic of discussion at this conference online.
Politicians participating in the videoconference intend to develop measures to combat this disease, which caused a stir in the world, and coordinate joint efforts in this direction. The summit discusses joint steps to overcome the pandemic and its negative consequences for the global economy. All participants in the meeting share the view that a pandemic can be overcome only through joint coordinated efforts.
Although the summit is chaired by the world's largest oil exporter - Saudi Arabia, world leaders decided not to discuss oil problems and disagreements at this virtual meeting. Saudi King Salman ibn Abdul Aziz Al Saud emphasized in his speech that COVID-19 poses a threat to the entire human civilization.
How long the G20 virtual meeting will continue is not known, since it was decided not to limit the duration of the meeting with the regulations.
It was originally supposed that the summit would be held in November, but because of the situation with the coronavirus, they decided to collect it earlier.