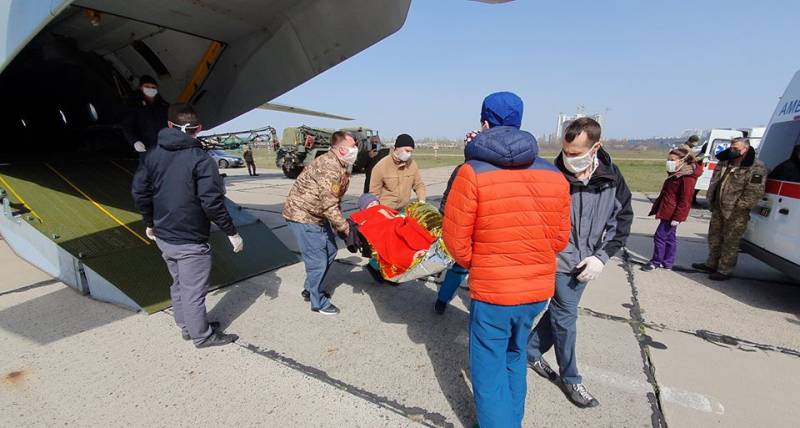 Urgent messages come from Odessa. The reports stated that the plane landed "from the east" at the airport, on board of which there are many wounded Ukrainian military.
Calling himself a volunteer, Andrei Tanciura writes that the special board brought 14 servicemen with various injuries to Odessa.
From the post of Dancing:
Among the wounded - five heavy.
The materials report that several Ukrainian military men have explosive injuries, injuries to the chest and organs of vision.
All servicemen are allegedly sent to the Odessa Medical Clinical Center. It belongs to the so-called Southern region of Ukraine.
The following fact is noteworthy: this is the very medical center where epidemiological control measures were seriously strengthened some time ago. Officially stated that it is necessary that incoming "military personnel could not become infected with the coronavirus."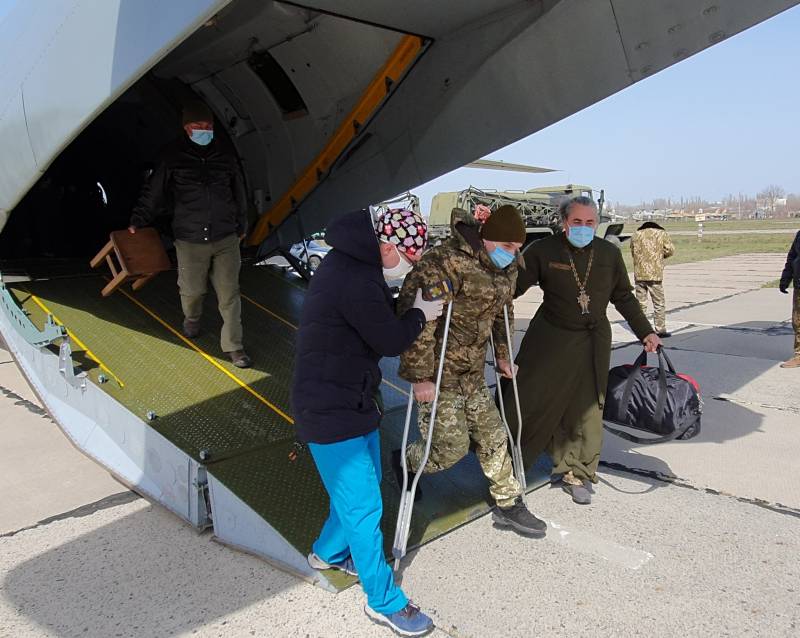 At the same time, Ukraine itself has already suggested that those Ukrainian servicemen who have symptoms of COVID-19 can be brought to this center. The fact is that in cases of injuries of the Ukrainian military, over the past few months they were usually delivered to clinics in Kharkov and Dnepropetrovsk regions.