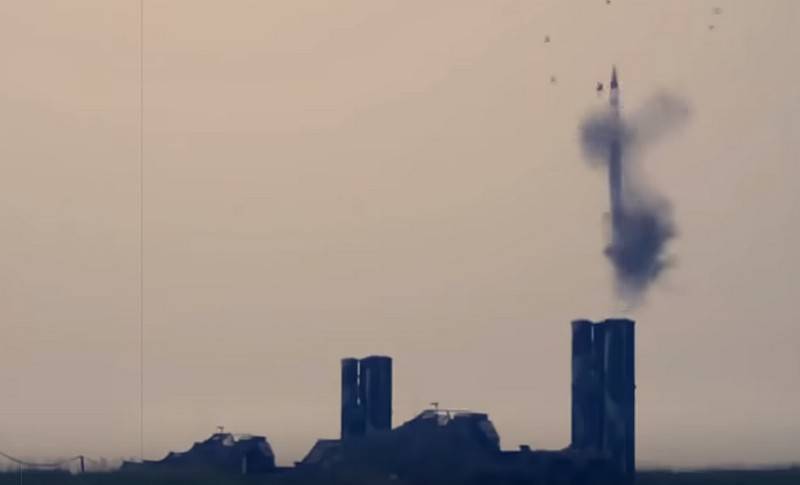 In Russia, tests of individual elements of the new generation S-500 anti-aircraft missile system are nearing completion. This was announced by the Director General of the Design Bureau of Special Engineering (part of the Almaz-Antey East-Kazakhstan Concern) Vladimir Dolbenkov in an interview with the Russian Defense magazine.
According to Dolbenkov, in the framework of the Triumfator-M development and testing department, individual elements of the latest S-500 Prometheus air defense system are being tested. The next step is to test the whole system.
(...) the company's specialists created the units of the latest generation of Triumfator-M mobile anti-aircraft missile system. (...) tests of units of an anti-aircraft missile system are being completed: a launcher, components of a multifunctional locator and a missile defense system, an equipped chassis for a combat control point, transport units for a radar early warning system
- he said.
The preliminary tests of the most important elements of the S-500 - the radar system (RLC) and the multifunctional radar station (radar) - were reported in April last year. The final stage of radar testing took place on the basis of the 185th Center for combat training and combat use of the airborne forces, located in the Astrakhan region.
As Russian Deputy Defense Minister Alexei Krivoruchko said earlier, according to the plans of the Ministry of Defense, preliminary tests of the system will begin in 2020. The state armament program provides for the S-500 air defense system to be put on combat duty since 2025, however, the pace of tests can confidently say that the system will go into service earlier.
C-500 - a new generation of air-to-air systems "ground-to-air" - a universal complex of long-range and high-altitude interception with increased missile defense potential. The system, which is being developed by JSC Concern East Kazakhstan Almaz-Antey, will become the basis of a unified national air defense and missile defense system (air defense-missile defense), created in Russia. The complex is easily integrated into a single system with previous-generation air defense systems and other models of Russian production.
According to available information, the minimum set of equipment for the C-500 Prometheus will consist of a command and control center with an automatic control system (AMS), a radar complex, a multipurpose radar of the backlight and up to 12 launchers of BAZ or MW system.