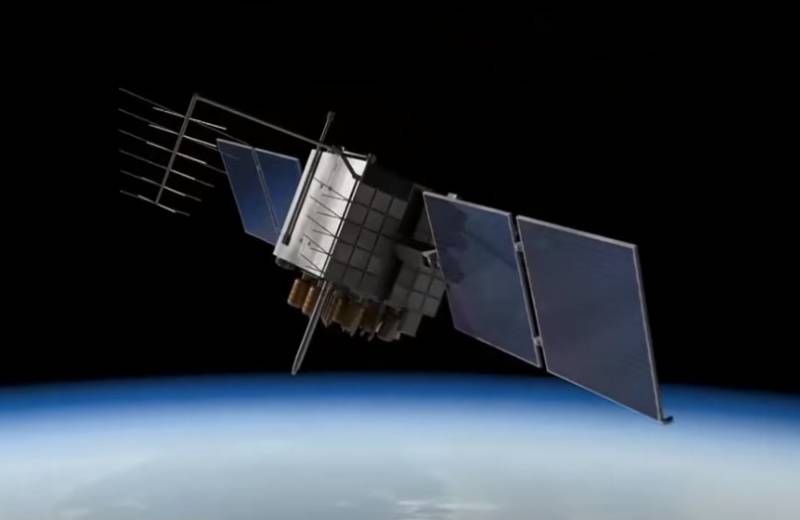 After the release of
the first part of material on camouflage troops
in modern conditions, some aspects of the topic that are of great interest to most readers have remained unsolved. First of all, the result that the commander of a unit or formation receives when conducting camouflage events is of interest.
And the second question, which was announced in the first part, is the question of the effectiveness of camouflage in the conditions of using space reconnaissance. Both of these issues are as relevant as possible today. In the context of the destruction of the political stability of the world, it is necessary to clearly understand the challenges that may have to be faced.
Is it possible to neutralize enemy intelligence
First of all, I recall the division of military intelligence. Units by goals, objectives, methods of conduct and scope are divided into strategic, operational and tactical intelligence. For ground, air, sea, special and space reconnaissance. And all the forces and means of these intelligence services will be used in units, formations and associations in different volumes. Volumes depend on the tasks of the part or compound.
Alas, even with active opposition to enemy reconnaissance, the use of all camouflage measures and other things, after 5-6 hours, reconnaissance reveals from 60 to 70% of all enemy targets to the entire depth of the defense of the formation. By the way, if these measures are not carried out or are not being fully implemented, then, as the US war against Iraq has shown, this happens after 3 and a half to 4 hours.
What does this lead to? Let's distract from the talk of disguise. Let's look at the most effective methods of warfare in modern conditions. On how, for example, our aircraft operate in Syria. What do we see there?
The force impact, which was the main type of warfare recently, is increasingly giving way to non-contact combat methods. Modern weapons, the use of drones, high precision
weapon
and other achievements of military designers enable troops to strike at the enemy without direct contact.
And now let's reconcile intelligence data and the ability to strike at reconnaissance targets. We get an excellent result from the point of view of the striker. The Americans in Iraq destroyed more than 30% of enemy targets with one blow! With such losses, even an undergraduate of the military academy understands that the offensive, if a blow is inflicted on the advancing, will drown. And defense, if a blow is delivered to the defenders, becomes problematic.
Camouflage and space tracking systems
And the last question. How do space intelligence systems affect modern combat? Is it critical that the adversary "sees" our positions from outer space? Is it even possible to hide from a satellite? Attempts are being made!
I'll start with a simple one. Most readers are confident that space can only successfully conduct optical-electronic reconnaissance. Simply put, satellites have learned to see terrestrial objects well. Alas, readers must be disappointed. In addition to optoelectronic reconnaissance equipment, radar and RIRTR are actively used. I will give examples of such devices that are in service with the US Army.
A satellite of the Kihoule-11 type, one of the spacecraft of optoelectronic intelligence of the USA. It operates in the visible and infrared range in the band 1200-1300 km in single-frame and overview mode. Equipped with telephoto optical lenses. When shooting frame-by-frame (the area is 2,8 by 2,8 km), it controls up to 400 objects with a resolution of up to 0,1 m. When moving to a survey survey, the resolution drops to 0,6 m, but the shooting band increases to 90 by 120 km .
An example of radar reconnaissance will be another satellite - Lacros. Equipped with a powerful antenna with a diameter of more than 15 m. The reconnaissance is carried out in a strip of 4000 km When shooting frame-by-frame (an area of ​​2 by 3 km), it has a resolution of 1 m. When surveying, the resolution drops to 4-6 m. The system is used around the clock and does not depend on weather conditions on Earth.
Well, the satellite RIRTR. Here, almost any of the devices such as "Chalet", "Magnum", "Mentor", "Vortex". These satellites allow not only to intercept information from ground-based communications, but also to determine the coordinates of sources with an accuracy of 10 meters. But there is also a "highlight" - the satellite "Ferret". Apparatus for a panoramic view of the territory of the enemy. The bandwidth of this satellite is 5800 km. True, the accuracy, like that of other satellites in the review cycle, leaves much to be desired: 5-10 km.
As you can see, with the existing space tracking system, hiding something is rather problematic. Stationary facilities, which are created in the interests of the Armed Forces, are monitored from the moment construction begins. That's why our potential opponents fall into hysteria over mobile strategic nuclear forces systems. That's why they are afraid of new mobile systems.
In general, I repeat, little attention is paid to modern methods of camouflage undeservedly. In a fleeting high-tech battle, time will be counted for minutes and hours. Military cunning was, is and will be one of the elements of victory. Exhaust the enemy, force them to fight according to their own rules, spend resources on destroying layouts, stretch communications ... But this is military art.