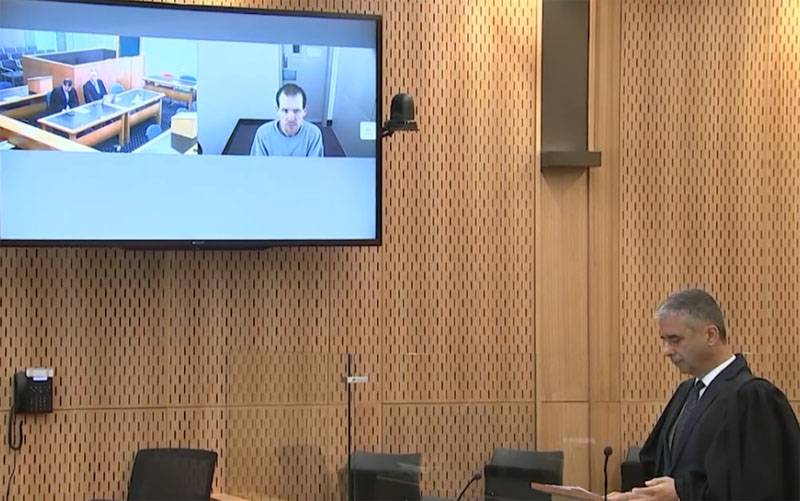 Today in New Zealand, a hearing began on the terrorist attack in Christchurch. The attack on this quiet New Zealand city occurred on March 15 last year. The alleged culprit is 29-year-old Brent Tarrant. His investigation called the accused of assaulting mosques and killing 51 people.
It became known that an Australian citizen, Brenton Harrison Tarrant, pleaded guilty to each episode in the course of the trial, conducted in the television broadcast mode. So, he pleaded guilty to the murder of 51 people, as well as causing injury to 49 Christchurch residents. It is mainly about the parishioners of the mosque Masjid al-Nur and the Islamic center of Lynnwood.
The New Zealand press reported that Tarrant admitted to preparing and committing a terrorist act on the basis of confessional rejection.
From a New Zealand media report:
When he listened to the judge's speech, the offender was cold-blooded, did not show emotions.
The following fact is noteworthy: hearings on this high-profile case in the High Court of New Zealand began after the personal petition of the accused himself. According to him, he wants to "quickly hear the verdict of the court."
According to recent reports, the final verdict of the court was issued no earlier than May 1, since the court needs to hear the testimonies of numerous witnesses. Due to the danger of coronavirus, these indications will also be broadcast via video link.