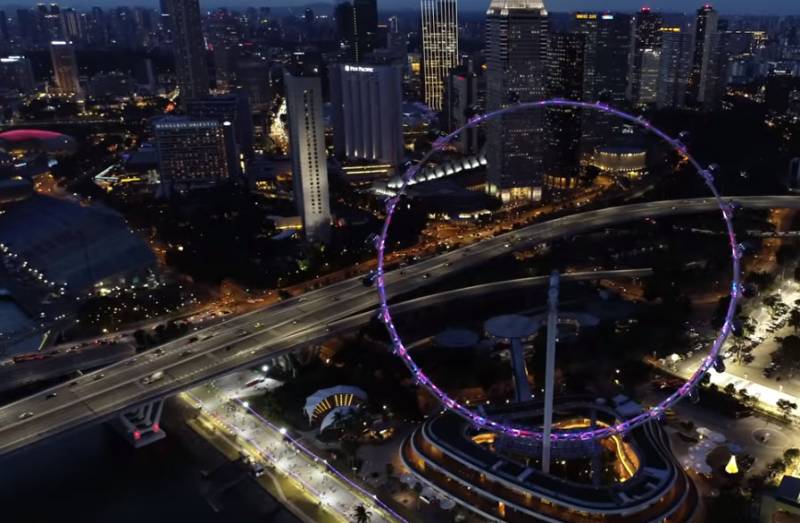 Macroeconomic analysts have turned their eyes on Singapore, which is considered an indicator of the state of affairs in the global financial and economic system. For the first time since 2009, the country is on the path of recession. In the first quarter, GDP is expected to fall by 2,2%. This is an anti-record since 1998.
The economy of Singapore, according to the IMF, since 1980 has grown on average annually by about 6%. And over the past 40 years, the decline in GDP at the end of the year in this country was recorded 4 times: in 1985, 1998, 2001 and 2009. The biggest failure was in 1998 - about 2,2%.
New realities suggest that recession will occur at the end of this year. At the moment, forecasters have not decided on its possible parameters, however, they noted a negative trend - a fall can reach 4% of GDP. The fact is that the Singapore economy is a kind of indicator of the global economy. From the beginning of the 90s, the situation was as follows: the fall in Singapore's economy occurred simultaneously with the deceleration of the entire global economy.
Singapore Media:
The economy is on the verge of a recession, which is a sign of an imminent recession in all markets of Southeast Asia.
In turn, the recession in the markets of Southeast Asia cannot but affect the economy of the whole world.
Nikkei Asian Review:
Singapore is on its way to a recession. Thailand predicts that its economy will contract as it did during the financial crisis of 1997-1998. The Thai economy is projected to fall 5-6 percent, and this is the worst result in 22 years. In Singapore, meanwhile, the decline is recorded in all key sectors. The largest drop was in the construction industry: 4,3% since the beginning of the year. The service sector dipped 3,1%. According to the results of 2020, Singapore is expected to miss 30 percent of tourists, and the tourism sector gives the country up to 4% of GDP.
The material says that the government is taking emergency measures to prevent an avalanche of unemployment. The Singapore Cabinet of Ministers undertook to compensate 8% of the salary of any employee (including the private sector), provided that this salary does not exceed on average 3,6 thousand Singapore dollars per month (about 197 thousand rubles). For Singapore, 8% of this amount is scanty money, but economists have appreciated the fact of state support. Additional support is the provision of a tax break package.