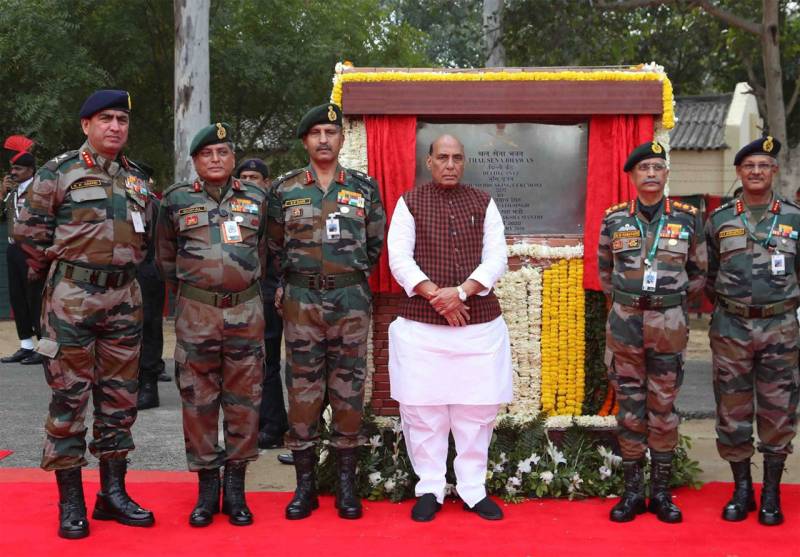 The Indian opposition and human rights organizations criticized the government led by Narendra Modi in connection with the implementation of arms contracts. According to representatives of the opposition forces, the cabinet should temporarily abandon arms import deals, as "money today is needed primarily to counter the coronavirus pandemic."
The Indian press reports that opposition forces have particularly criticized one of the recent deals - the acquisition of a small
weapons
Israel has about $ 116 million. Under the contract, India acquires about 16,5 thousand light machine guns from the Israelis.
Indian human rights defenders:
At a time when 1,3 billion people in our country are threatened by COVID-19, at a time when WHO is worrying about a possible infection in India of up to 750 million people, the government spends a lot of money on weapons. This despite the fact that the country does not have enough masks, protective suits for doctors, medicines and equipment. India is ill prepared to face the epidemic.
At present, in India, about 500 known cases of coronavirus infection with 10 fatal outcomes have been recorded (mainly people over 75 years old). The other day, Modi declared universal quarantine.
Professor, Department of Global Policy, University of Delhi Achin Vanayk:
The authorities are well aware that the danger of an epidemic cannot be underestimated. But when each rupee is important to the country, they divert funds to other purposes. Our medical system may come under a powerful blow, not comparable to that inflicted on Europe, because so far our medicine is not able to provide all those in need with timely help with our population.
It is added that now it is necessary to spend money not on weapons, on opposing the new coronavirus.
Meanwhile, opponents in India claim that opposition forces are "engaged in demagogy." It is noted that it is absolutely impossible to link the need to make military spending with health care costs.
It is noted that the contract for the purchase of weapons from Israel was signed back in 2018, and its implementation is now in full compliance with the agreements. It is additionally said that against the background of coronavirus we must not forget that "India has enemies that must be defended against."