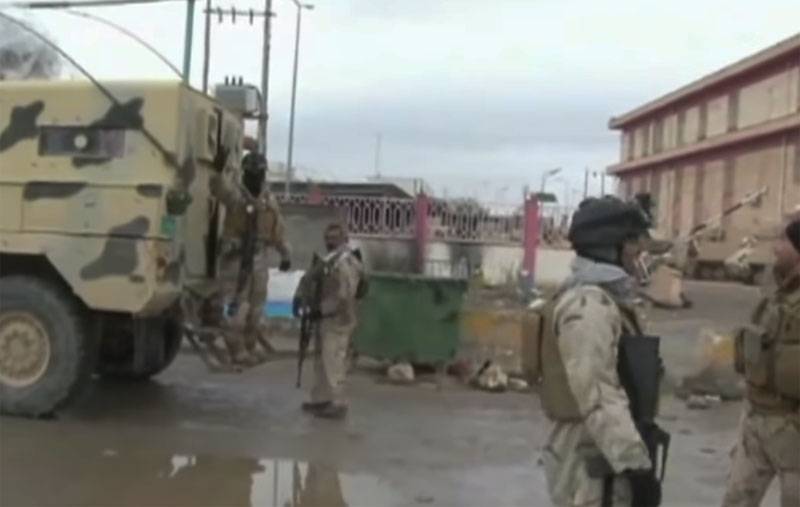 The so-called "green zone" of the Iraqi capital was subjected to another shelling. The aim of the shelling, according to Middle Eastern sources, was the American embassy.
In the immediate vicinity of the Embassy of the United States, two missiles fell (according to other sources - missiles). There are currently no data on casualties and destruction. Local media report that there are no casualties or casualties among US diplomatic workers.
Recall that the "green zone" in the United States is the territory of Baghdad, where administrative buildings, diplomatic missions of foreign states are located. It is the most protected in the Iraqi capital. However, taking into account how many times the quarters of the center were subjected to rocket and other shelling, there is no need to talk about reliable protection of the "green zone".
Recall that just a few days ago, the At-Taj military base in Iraq was attacked. The shelling was fired from a mobile rocket launcher. As a result of the strike, three soldiers were killed and at least a dozen were injured. After that, the American press pointed out that the approaches to American bases resemble a "passage yard" through which practically any equipment, including multiple launch rocket launchers, can be transported.
In the United States, Iran and the Shiite police of Iraq Al-Hashd al-Shaabi are accused of striking.
Large explosions heard by the US embassy in #Baghdad followed by sirens. #Iraq pic.twitter.com/OuiSV8OwdY

- Ahmed Alsalman (@ AAlsalman91) March 26th 2020