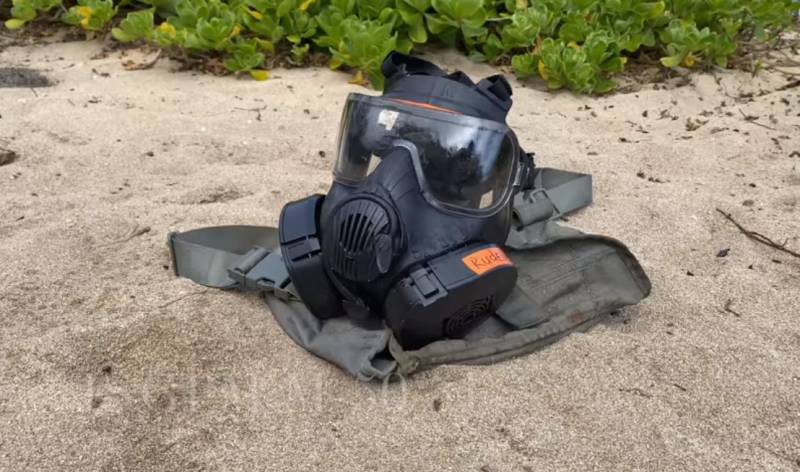 What gas masks are used by members of the U.S. Army? This question is answered by a former Ukrainian soldier, who, having taken the oath of the US Army, now acts as a blogger. Rudenko, who had previously published dozens of videos about serving in the U.S. Army, now decided to present a video on technology and ammunition. One of these videos is dedicated to an individual means of protection - a gas mask M-50 (JSGPM M-50) or M-51 (the difference is who the gas masks are for).
JSGPM M-50 - the main means of protection, which is used in the US Army in the presence of chemical, bacteriological, radiation threats.
This gas mask is used in all types and arms of the United States troops.
A gas mask, which is a plastic mask with filters, is worn on the left foot in a special bag. The bag is attached to the belt and thigh of the left leg with plastic carabiners.
There is an indicator window in the filter that allows you to evaluate the use of this filter in the event of a gas attack.
There is a pipe on the gas mask that allows a fighter to drink water from an army flask so as not to remove the protective equipment.
Full review in the video: