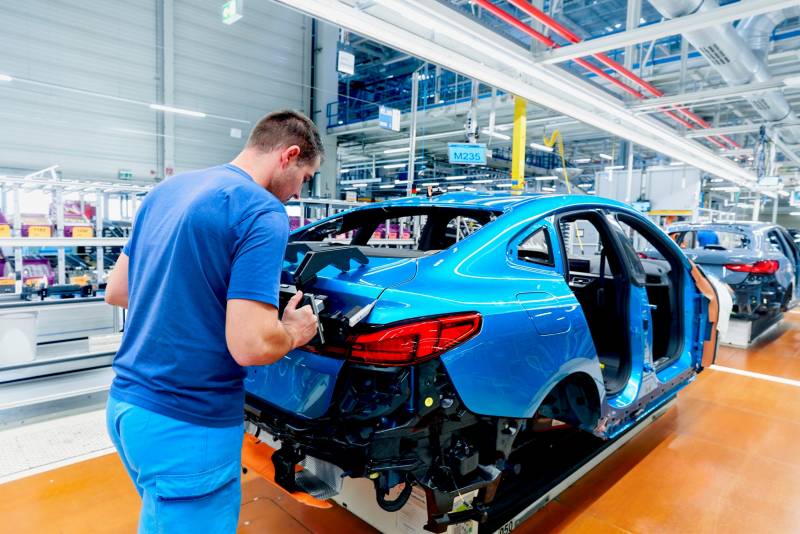 The German press published material that examines the financial and economic situation in Germany in connection with the coronavirus pandemic. Die Zeit has published an article by columnist Mark Shiritz who discusses economic uncertainty.
Schiritz writes that the German government this week will allocate almost 1,4 billion euros in the form of guarantees, loans, grants and other financial assistance to support industry and business. Other European countries follow the same path. So far, plants and factories are forced to stop production due to a pandemic. But the allocation of funds by the state is actually a violation of the basic law of the liberal economy, which Europe has always stood for - the state's interference in economic processes.
The author reports that in Germany and Europe as a whole, an avalanche-like drop in demand for entire lines of goods and services is recorded. On the other hand, the suspended work of industry can lead to a limitation of offers on the market, and already leads. The same medical masks, medicines, medical equipment, personal hygiene products, food.
A paradoxical situation arises in the economy when, on the one hand, the consumer buys almost nothing (except the most necessary), and on the other hand, the manufacturer has practically nothing to offer him for purchase.
Mark Schiritz suggests reflecting on what this paradoxical situation will lead to, when a shortage of goods and services threatens inflation and, at the same time, a drop in demand can lead to deflation. In this situation, investors simply have a head spin: does it make sense to invest credit in business projects, if there is absolutely no understanding of which direction these projects will begin to move, will they not collapse at the first stage.
According to a German journalist, the answer to such questions depends on the duration of the economic crisis and economic uncertainty. But the problem is that today no one in the world will undertake to say exactly how long the crisis will last.