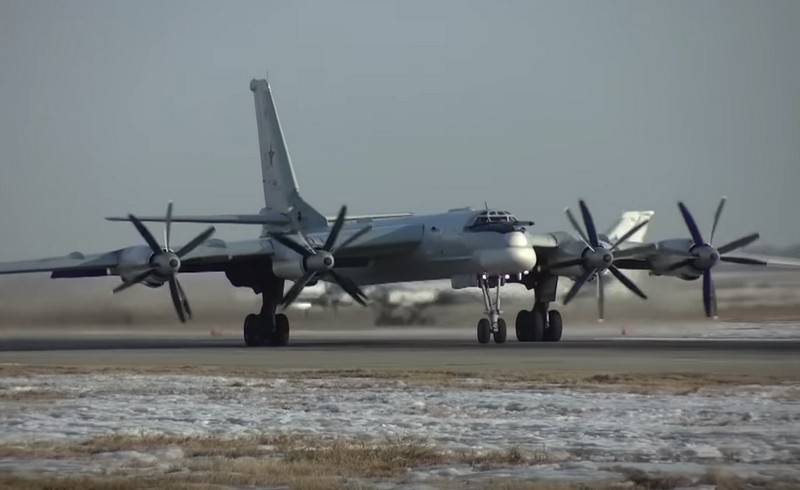 Two Russian strategic missile carriers Tu-95MS DA VKS of the Russian Federation completed a planned flight in airspace over the neutral waters of the Sea of ​​Japan and the northwestern Pacific Ocean. In some areas, Russian strategists were accompanied by F-2 fighters of the Japanese Self-Defense Forces. It is reported by the Ministry of Defense.
The Russian military department published a video of the flight of Russian strategists Tu-95MS. The frames also show the Japanese fighters that accompanied the Russian aircraft.
In turn, the headquarters of the Self-Defense Forces of Japan published a map of the flight of Russian bombers along the Japanese coast. According to headquarters, the Tu-95 pair flew along the western coast of Honshu Island over the neutral waters of the Sea of ​​Japan, and then along the western and northern coasts of Hokkaido Island, in particular over southern Sakhalin and the South Kuril Islands in the Sea of ​​Okhotsk region. After that, Russian strategists deployed over the Pacific Ocean and laid down on the return course to the base.
The headquarters confirmed that they raised fighter aircraft to escort Russian aircraft. At the same time, it is specified that in the vicinity of Honshu Island, Russian Tu-95 bombers were accompanied by Russian Su-35 fighters. Also noted were flights of two more Russian aircraft, the type of which is not indicated.