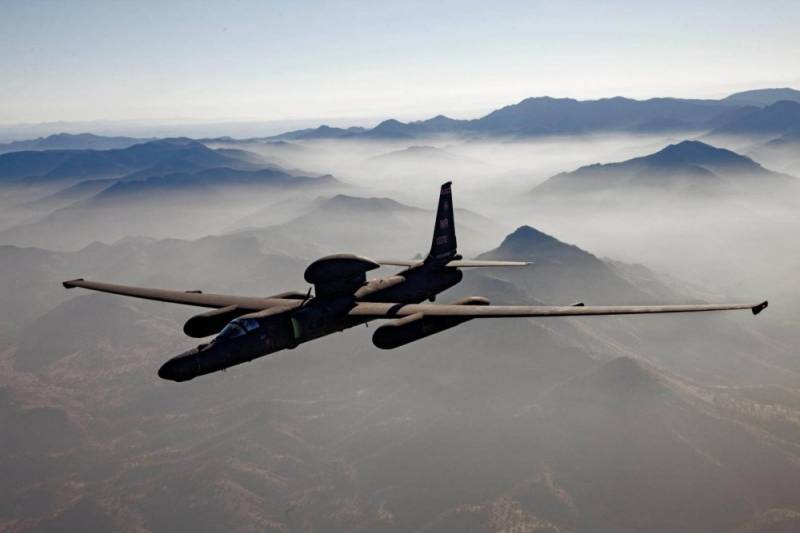 US strategic high-altitude reconnaissance aircraft U-2S Dragon Lady resumed flights near Russian borders. As follows from the data of Western monitoring
aviation
resources, an American intelligence agent was spotted on Tuesday near the Kaliningrad region.
According to the data, the U-2S Dragon Lady flew from the Fairford air base in England, after which, having made a flight to the Baltic, it was fixed over the southeastern part of the Baltic Sea near the Kaliningrad Region. In addition, in the area of ​​the western borders of Russia, as well as along the western and northwestern borders of Belarus, the US Air Force RC-135W reconnaissance aircraft and the Beechcraft RC-12X Guardrail U.S. Army electronic intelligence aircraft flew.
U-2 reconnaissance aircraft were in service with the U.S. Air Force and carried out 1956 reconnaissance flights over the USSR from 1960 to 24, until in May 1960 one U-2 was shot down, after which reconnaissance flights over the Soviet Union ceased, although continued along the borders of the country.
Created at the beginning of the 50 of the last century, the reconnaissance aircraft could reach speeds of up to 805 kilometers per hour and fly at altitudes over 21,3 thousands of meters over 12 hours. In this case, the combat radius of the aircraft was 10,3 thousands of kilometers.
In 2014, the U.S. Congress adopted a new budget, which provided for, until 2019, to decommission all U-2 aircraft in service, subsequently replacing them with RQ-4 Global Hawk strategic drones. The main reason was called aircraft obsolescence and the significant cost of one flight hour compared to UAVs (36 thousand dollars for the U-2 versus 24 thousand for the RQ-4 Global Hawk). However, in 2017, plans to write off the aircraft were abandoned, saying that it was necessary to develop new surveillance and reconnaissance equipment for the U-2.
In 2019, the U.S. Air Force announced the completion of testing the new ASARS-2B synthetic aperture radar for high-altitude reconnaissance aircraft U-2 Dragon Lady.