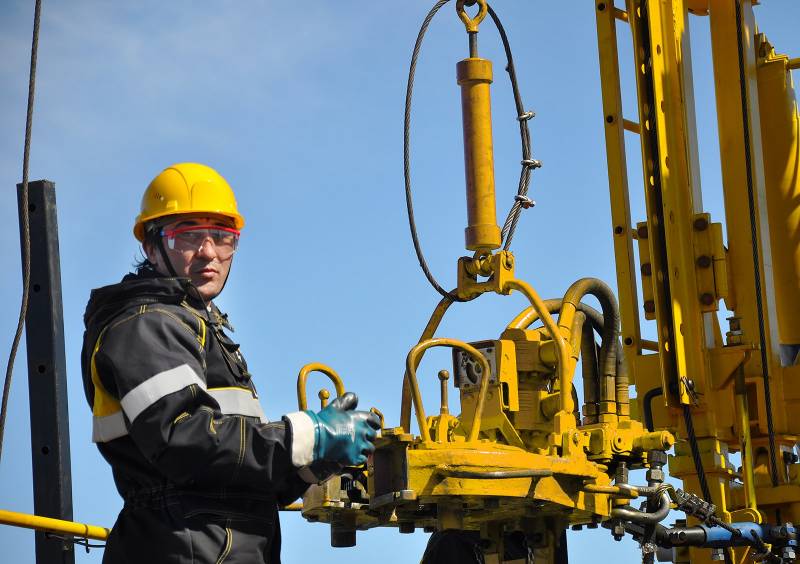 World analysts are trying to determine who is less likely to suffer from a sharp drop in oil prices. In particular, the situation with the economy in countries is discussed, a significant share of the budget revenues of which are from the export of hydrocarbons.
In the international rating agency Moody's presented their calculations on the mentioned situation. Agency analysts believe that a number of oil exporting countries will face a major economic crisis. We are talking about Nigeria, Venezuela, Iraq, Angola, Oman and other states.
At the same time, Moody's believes that Russia will suffer less from the shocks associated with falling oil prices, as the Russian economy has gained some stability. The material speaks of large gold and foreign exchange reserves, and a tenth of which many oil and gas exporting states do not have. These reserves give the Russian economy some stability.
Among the countries whose economy has a certain margin of safety at a time of low oil prices, Mudis experts included Saudi Arabia, Azerbaijan, Qatar, and Kazakhstan. It is stated that these countries have the opportunity to achieve a relatively painless way out of the crisis for the economy, if costs are cut in some way.
Mudis analysis does not mention the problems of American shale companies. But this topic is actively covered by the American media. According to some reports, the owners of the "shale" business are upholstering the doorsteps of Trump's cabinet asking for state support, which in itself is unbelievable for the American economy, given that over the past few decades they have been talking about economic liberalization.