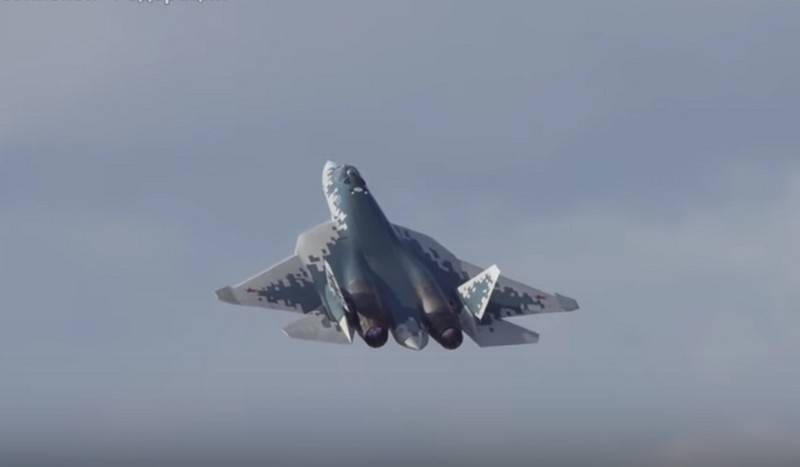 A video of the flights of the fifth-generation Russian fighter Su-57 appeared on the Web. The corresponding clip on its official YouTube channel posted by the Ministry of Defense.
The description of the video says that Russian pilots fully mastered the fifth-generation fighter Su-57, having learned how to control aircraft in all flight modes, including at extreme altitude, overload and speed modes.
The video presented by the Ministry of Defense shows pilots practicing single and group aerobatics, flying at different altitudes, as well as using
aviation
means of destruction. The final stage of the flights was the implementation of elements of close air combat.
Recall that the Ministry of Defense signed a contract for the supply of the Russian Aerospace Forces 76 fifth-generation fighter Su-57. The first production Su-57 from the installation batch was supposed to enter the VKS before the end of last year, but during the tests the plane crashed. The second fighter will be delivered in the first half of this year. The contract for the supply of the first two serial Su-57s was concluded in 2018 with the delivery of the Russian Aerospace Forces for one aircraft in 2019 and 2020.
The first Su-57 fighters will be delivered to the VKS with the engine of the first stage, which provides super-maneuverability, thrust-to-weight ratio and low visibility of the aircraft. The engine of the second stage, which will provide the Su-57 supersonic cruising speed, will be put on aircraft from the 2023 year.
Su-57 is a fifth-generation Russian fighter designed to destroy air, ground and surface targets.