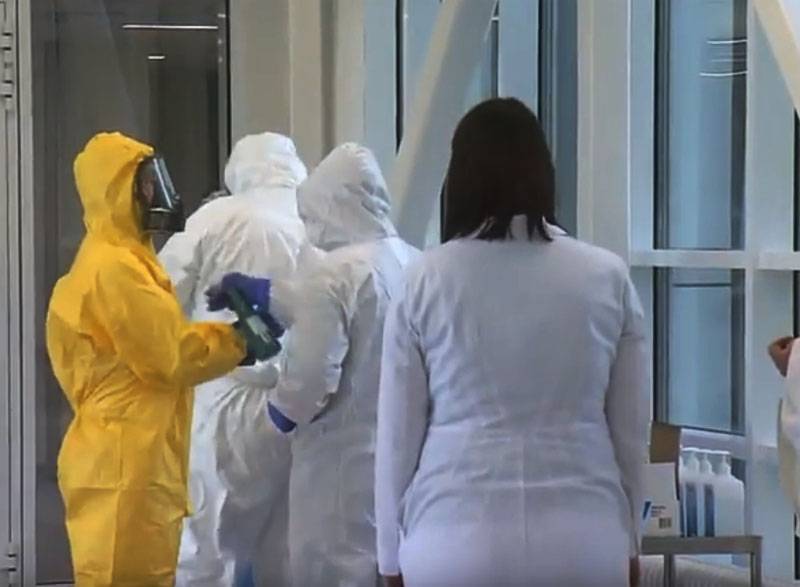 April 22 is not far off, and political PR specialists are stepping up the pace of work to call in as many Russians as possible to the polling stations for constitutional amendments. Despite the fact that voting on that day is still in doubt because of the situation with the coronavirus, the work of PR specialists is ongoing. One of its manifestations is Vladimir Putin in Kommunark, a clinic where patients with COVID-19 are being treated.
Shots with the president, who arrived in a Sambo 70 tracksuit and then wore a yellow "plague" suit, went through all the central channels, and not only in Russia.
What did you decide to show this? Apparently, the fact that the highest authorities and the president of the country themselves are at the forefront of the fight against coronavirus and are ready at any moment to enter the "heat". The electorate was supposed to see the leader as a person who controls the situation. So that no one would have any questions as to where in this group of overpaid the leader of the nation a yellow suit was chosen. Like a yellow tank leader in sports.
After passing through a special hospital gateway, official shooting ceased, and only press secretary Dmitry Peskov continued to shoot for a while on a cell phone camera. Now, reportedly, he decided to destroy his phone - after using it in a clinic where infected people are.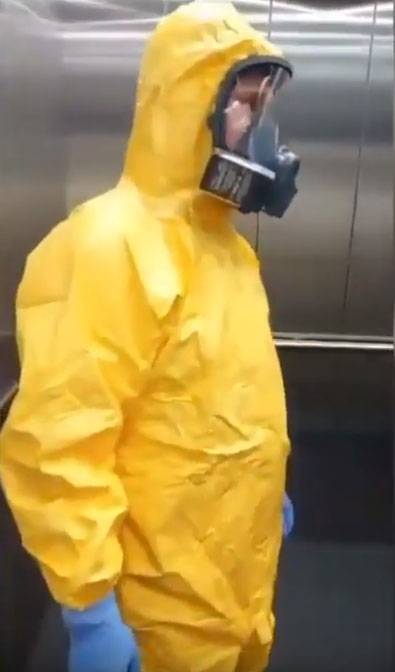 Now, in the president's personal portfolio, who was "allowed" to nullify the presidential term and stand for election in 2024, in addition to a photo at the helm of a fighter, on a hang glider, in a bathyscaphe, on a horse, as well as with an amphora in his hands, there will also be a photo with one more argument in favor of "If not Putin, then who ..." - in a yellow suit at the epicenter of rescue from coronavirus infection.
On the same day, a meeting of the operational headquarters for the fight against coronavirus was held, where Sergei Sobyanin announced the need for home quarantine for residents of million-plus cities of the older generation (residents over 65). In this regard, the question arose: will government officials aged 65 and over adhere to home quarantine due to the risk to their health?