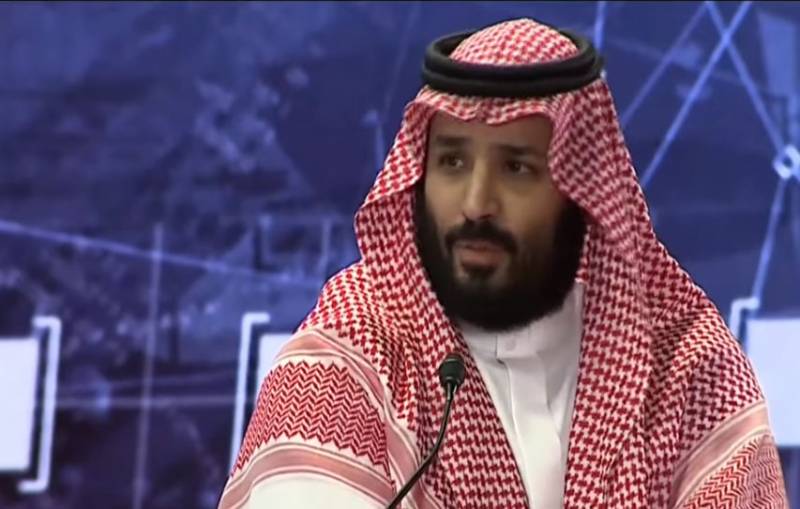 The American press spoke about the appeal of Donald trump to the authorities of Saudi Arabia. As it turns out, the appeal is related to oil prices.
According to Politico, Trump spoke with Saudi Crown Prince Muhammad bin Salman that he should not oversaturated the market with "black gold". The American media noted that the conversation took place on March 9 and was the first attempt by the US president "to explain to Saudi Arabia that the collapse in oil prices will not lead to anything good."
Trump told bin Salman that due to the proliferation of coronavirus, the oversaturation of the oil market could lead to extremely negative consequences for the global economy.
The White House official releases did not report Trump's conversation with Ben Salman about oil prices during the coronavirus pandemic.
About such a conversation, the journalists of the mentioned edition were informed by a certain former representative of the US administration who wished to remain anonymous. According to this ex-official, Trump's conversation with the Saudi prince was difficult and at the end of the conversation, Trump literally stated the following:
I still want to make sure that we are on the same wavelength in this matter.
Trump also "asked" Ben Salman not to bring down oil prices. A Politico report also said that Trump reminded bin Salman of his support "at a time when Riyadh was among the outcasts." This, apparently, is about the situation with the case of the murdered journalist Khashoggi.
Against this background, literally every day several American companies that extract and process shale oil declare bankruptcy. The fact is that at a price of less than $ 30 per barrel of Brent crude oil, the "shale" business operates exclusively at a loss. Experts note that such a price adversely affects the economy of Saudi Arabia itself, which is based mainly on oil exports. In the United States, Riyadh is predicting the largest economic crisis in decades, if oil prices remain at their current level for several more months.