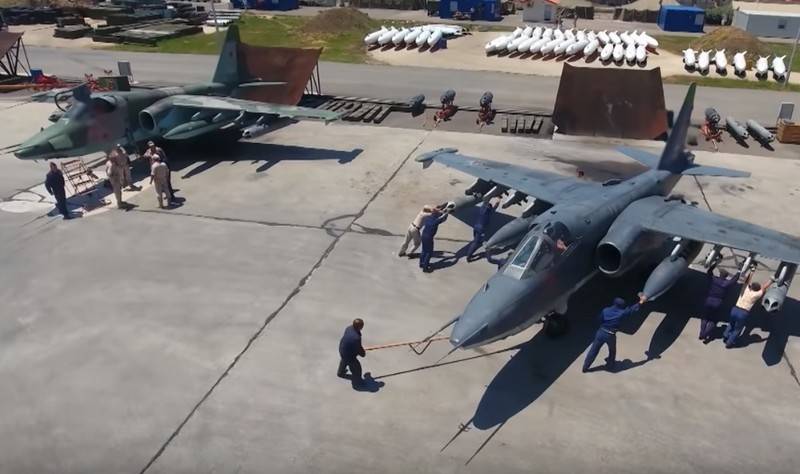 Russia during the military operations in the Syrian Arab Republic lost 19 aircraft and helicopters. All losses are from 2015 to 2018. It is reported by the American magazine The National Interest.
The authors of the material published on the pages of the magazine claim that Russia for the period 2015-2018 lost 11 helicopters and 8 aircraft in Syria. In addition, according to American journalists, the loss of aircraft caused the death of 23 pilots (crew members) and 37 passengers. All data is taken from open sources.
According to the publication, the Russian VKS suffered major losses in the initial period of the war due to the inexperience of Russian pilots, the second cause of the losses was the problems with equipment. This could be avoided by using high-precision
weapon
and drones, following the example of the United States, whose Air Force lost one F-2014 Fighting Falcon fighter and V-2020 Osprey convertiplane during the operation against the Islamic State (banned in Syria) in Syria during the period 16-22.
However, the author notes, the losses in equipment and people in Russia were too small to interfere with the work of the Russian Air Force, which by mid-2018 had made about 39 thousand sorties. According to Western experts, Russia's actions have made it possible to change the situation in Syria in favor of Bashar al-Assad. Without the Russian VKS, he would not have survived.