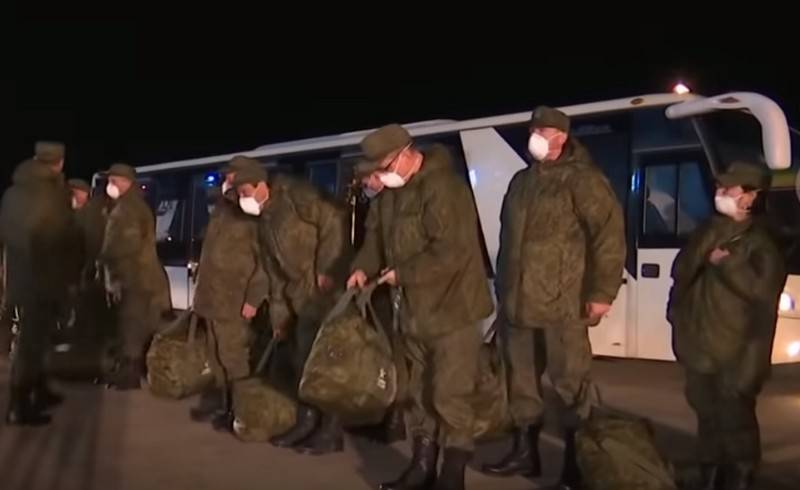 The Russian detachment of military doctors and virologists, deployed by the Ministry of Defense to the territory of the Italian military air base "Pratica de Mare" near Rome, will continue to provide assistance in Bergamo. This was reported by the press service of the Russian military department.
The Russian detachment, together with the delivered equipment, is preparing to make a 600-km march to the city of Bergamo, where it will have to carry out measures to combat the coronavirus. This decision was made as a result of consultations held at the headquarters of the Italian army in Rome.
Based on the results of the consultations, it was determined that Russian military specialists with experience in combating epidemics caused by dangerous infectious agents around the world will begin to perform tasks in the Italian city of Bergamo. Currently, servicemen are coordinating routes for a 600-kilometer march and are preparing machinery and equipment for moving
- declared in the Ministry of Defense.
As previously reported in the military department, Russia sent one of the fifteen laboratories of the Russian Chemical Forces Army, eight medical teams, about 100 military virologists and epidemiologists, and special equipment for diagnosis and disinfection to Italy. Major Group of the RF Ministry of Defense in Italy is led by the Deputy Chief of the Radiation, Chemical and Biological Defense Forces of the RF Armed Forces Major General Sergey Kikot.