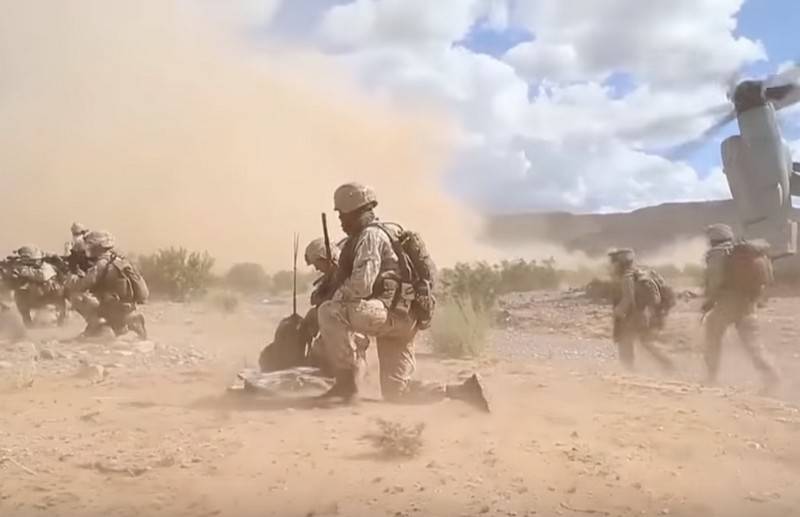 The U.S. Department of Defense intends to conduct a massive reform of the Marine Corps. According to the Pentagon, the reform will take about 10 years, during which the ILC will lose heavy equipment and almost all artillery. It is reported by The Drive.
According to the plans of the American military department, the number of the USMC will be reduced by about 20 thousand people, thereby coming to the final figure of 170 thousand marines. All seven will be cut
tank
units, as well as ships designed to transport tanks. Instead of heavy armored vehicles, LAV-25 wheeled armored personnel carriers and ACV amphibious combat vehicles will be introduced, which will replace tracked amphibious assault vehicles (AAV) in the ILC.
The artillery batteries of 155 mm howitzers also fall under the reduction. Instead of the 21 batteries currently in service with the Marines, only 5 will remain at the end of the reform.
aviation
the total number of aircraft and helicopters will be reduced. Although the number of fighter squadrons will remain the same - 18, but instead of 16 aircraft they will consist of 10. But the number of UAV squadrons will increase from 3 to 6.
At the same time, the number of ground-based missile and artillery units and anti-tank missile units will triple from 7 to 21. In particular, we are talking about M142 MLRS (HIMARS) systems, which are planned to be used for launching anti-ship missiles and short-range quasiballistic missiles. Planned deployment of ground launchers for cruise missiles Tomahawk.
As the commander of the Marine Corps, General David Berger, said in the future, the U.S. ILC does not expect to conduct large-scale military operations against serious opponents. In the current configuration, the Marine Corps has exhausted its capabilities and cannot resist Russia and China, so in the future the emphasis will be on compact, mobile troops that do not have heavy weapons.