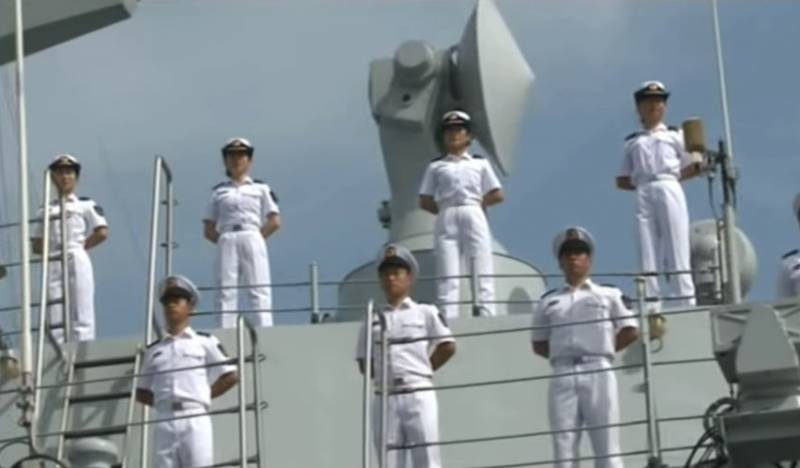 China reacted indignantly to publications in the Western press that the Navy of the PRC is "a pile of warships that are often idle." Western authors appreciated the power of the Chinese Navy, noting that this power could come to naught without a large number of long-range campaigns and related operations.
They decided to answer such statements in the military-thematic section of the Sohu portal. The author of the article writes that in the West "there is a clear underestimation of the naval forces of China." The article says that the Chinese fleet is participating in "a large number of anti-piracy missions that provide safe navigation for thousands of ships: from the Gulf of Aden to the waters of the Pacific Ocean."
At the same time, the situation with piracy in the mentioned waters in Sohu was called the "Eastern Front of the UN."
From Sohu Material:
The Chinese fleet hold the Eastern Front for the United Nations. On this front there is a real war with pirates. In total, China has already dispatched 34 convoy convoys of ships, which became the main one to ensure safe shipping. Each connection consists of three PLA Navy ships, two of which are combat ships. In addition to ships, air support is provided - with the help of a helicopter wing. Helicopters can separately accompany civilian vessels, driving off speedboats of pirate groups.
The author of the article writes that if it were not for the Chinese naval forces operating in the waters of the Pacific and Indian Oceans, then the statistics of attacks by civilian vessels from pirates would continue to grow.
Comment by a Chinese reader on an article in Sohu:
The expulsion of pirate boats is, of course, an important matter. But we would be even more proud if the ships of American aircraft carrier strike groups were driven out.
It's not entirely clear if the fight against piracy from the Gulf of Aden to the Pacific Ocean is the "Eastern Front of the United Nations," then what is Sohu's understanding of the "Western Front"?