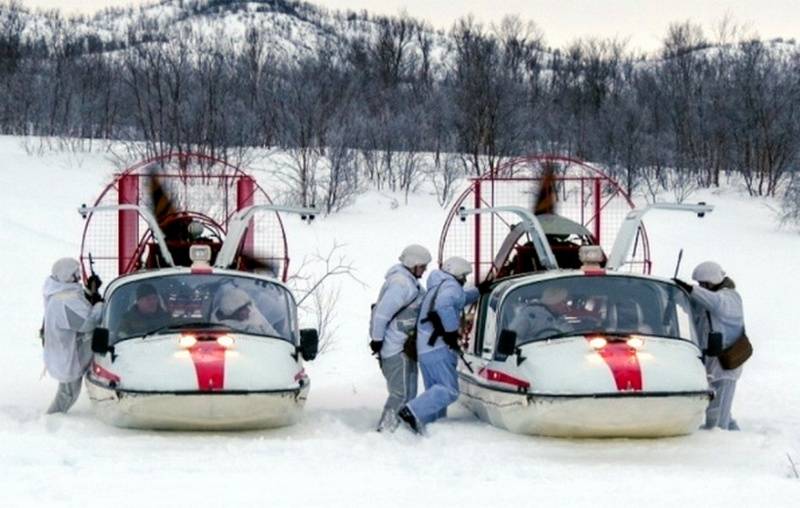 The Russian military can use the AS-5,2 amphibious amphibious air patrols, the tests of which are being conducted at the Northern
fleet
. This was reported by the press service of the Federation Council.
According to a report, at one of the training grounds of a separate motorized rifle brigade of the army corps of the Northern Fleet in the Murmansk region, tests are carried out on an amphibious air patrol patrol. The equipment has already been tested in severe frosts and deep snow, now it is planned to test the cars in spring flood.
At present, snowmobiles have already passed a number of tests in severe frosts and deep impassable snow cover. Test samples have yet to be tested in conditions of abundant melting of snow and spring flood
- said in a statement.
According to the commander of the engineer-sapper battalion of a separate motorized rifle brigade, Lieutenant Colonel Alexander Karelin, the tested equipment showed "good results", and practical experience in operating this equipment in various conditions will help to give recommendations on adapting snowmobiles for the armed forces.
The amphibious air patrol "Patrol" is capable of transporting 4-6 people, developing speeds on water up to 60 km / h, on snow and ice - up to 130 km / h. 256 hp engine Subaru EZ36, load capacity - 500 kg, maximum lift angle - 30 degrees.