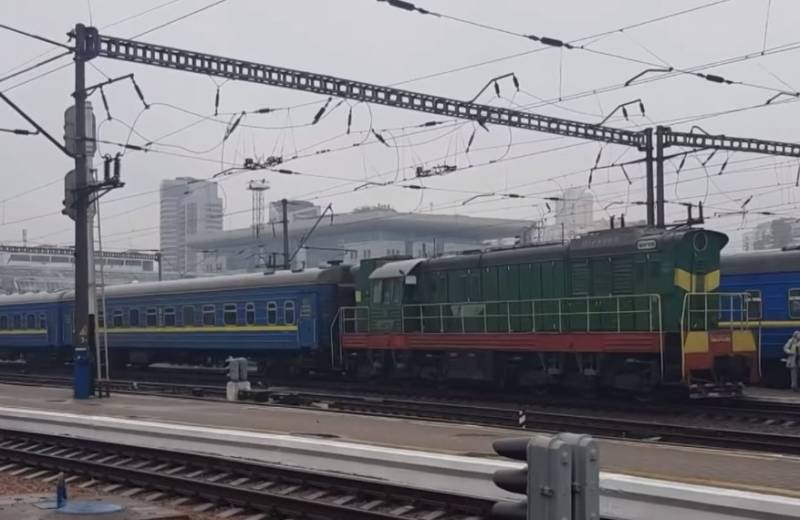 Yesterday at the central railway station of Kiev, police cordoned off a train from Riga. Its passengers were checked for coronavirus by doctors dressed in special suits of bacteriological protection.
Paramedics checked every passenger on the Riga train arriving on Monday. During the check, which lasted several hours, no one was released from the cars.
When the "special operation" began, the square in front of the station immediately became empty. Buses were transported there for transporting patients to quarantine and ambulance sites. "Ambulance" immediately drove onto the platform.
The reason for such actions by the Kiev authorities was the fake information circulated on social networks that people with "temperatures below forty" travel in each of the 13 cars of the Riga-Kiev train. Moreover, either the Ministry of Internal Affairs or the SBU were indicated as the source of this information. They wrote that the train was "jam-packed with infected coronavirus."
During the test, five passengers were suspected of becoming infected with COVID-19. Tests showed that they did not have an infection, so they were immediately released. The absence of danger was also confirmed by the Ministry of Health of Ukraine on its Facebook page. However, later on the network there were statements that they "let go early", as some still had "certain symptoms."