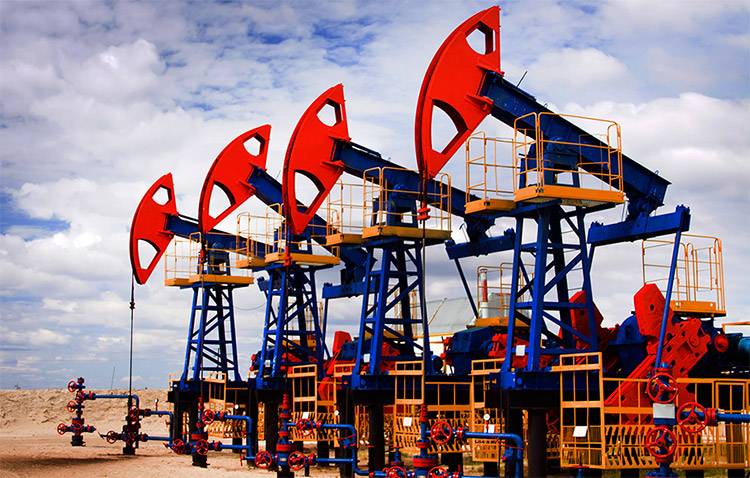 There will be no winners?
Despite the fact that the US Federal Reserve and the European Central Bank have already launched printing presses at full capacity, the financial losses from the coronavirus will be much more serious than from the oil war. Such a conclusion is made today by almost all reputable experts.
A showdown over oil prices, which Russia and OPEC unexpectedly arranged for the whole world, is nothing more than an addition, even one of the additions to the global problem. And it is not so important that the oil war began under the poorly hidden provocations from the United States and even President Trump personally, who was rubbing his hands at the first sign of it.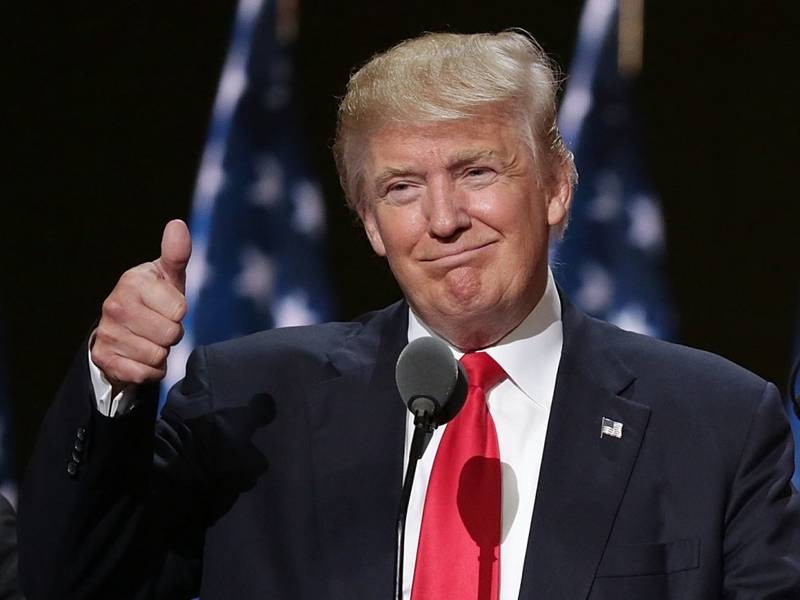 Donald Trump, as you know, immediately gave the go-ahead to fill American strategic stores. Now, it seems, it remains to wait for the team to save the shale project. The logic here is simple: what, in fact, is the national state oil industry worse than national agriculture, which has been subsidized from the budget for decades?
It subsidizes, by the way, in spite of all the antitrust rules of the WTO, and mainly due to the buildup of the US public debt, which is already immense. In this regard, only the American military really competes with American farmers, but here no WTO rules can hinder Washington.
However, if the oil war drags on, the amount of subsidies that the US will have to support the same shale project may simply go wild. Do not forget that the Republican Trump is not entirely the creature of the oil lobby, which prefers the Democrats, although indirectly, of course, it is connected with it. It's not right to work out support, but something like his loyalty, right now, when he has to be re-elected, and the rival, until recently absolutely hopeless, is clearly gaining points due to all the misfortunes.
Yes, positional battles in the confrontation between Moscow and Riyadh are unlikely if China recovers quickly enough, which, incidentally, already has the first signs. In addition, the probability of a complete financial collapse of opponents can be excluded a priori, in which they have a strategic advantage over the European Union and the United States.
After all, the whole point is that oil, even if Saudi Arabia tries to fill the whole world with its black gold, cannot end right away. It is in itself a guarantee of capital. But beautiful pieces of paper with portraits of presidents and bridges under the conditions of quarantine suspension of half of the sectors of the economy will remain so empty pieces of paper.
... Winners are not judged
Almost all experts are now predicting a deep recession for the world economy, compared with which the events of 2008-2009 will seem just a slight malaise. It is clear that Russia will not be afraid of the impending default and that is not why it has accumulated reserves for so many years.
Regularly appearing reports that oil traders selling oil of the Russian brand Urals have serious sales problems. This, of course, is not a fake, but simply a statement of fact. Yes, according to a reputable Bloomberg agency, already last week it was not easy to find a buyer for Russian oil, even at a discount of 3,5-4 dollars per barrel.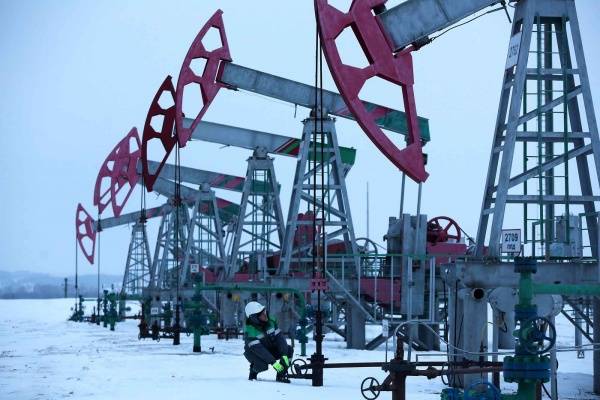 But is it worth forgetting that there can be no replacement on the Chinese market for gigantic volumes of Russian oil simply for technological and logistical reasons. The last thesis was confirmed already this week, just after the first reports of the "return" of China. So, if three or four trading sessions back in the Northwest Europe market, Urals quotes fell to an 18-year low of $ 18,67 per barrel, then on Monday they were closely pulled up to a symbolic mark of $ 30.
It is clear that so far no one can exclude the probability of a second wave of coronavirus in the same Middle Kingdom, but most likely there will be no more severe drop in oil prices than now. However, the princes are not going to fold yet
weapon
. From Riyadh, another "last warning" has already sounded, clearly addressed to Moscow.
Recall that it is not the first time that plans have been announced that you will not call adventurous. The point now is to increase production by almost a quarter - from 9,7 to 12 million barrels per day, and at the same time increase exports immediately by one and a half times - up to 10 million barrels per day. Further, more, if the Russians have a bad business even with a discount of three or four dollars, we Saudis can offer discounts of six dollars for Asia, seven for the USA and all eight dollars for Europe.
It is clear that Europe is the most desirable market for princes after China, and not only in terms of oil, but also in gas. Obviously, it's not just that the Russian ship "Akademik Cherskiy" was forced to bypass the Suez Canal to lay pipes of the long-suffering Nord Stream 2 ("Nord Stream 2"). After all, one can run into not only American sanctions measures, but simply cannot get water or fuel due to the machinations of a competitor.
The Saudi Arabian oil industry is really prepared for harsh measures, the Bloomberg agency did not report, but after several years with a decrease, it is still only a question of returning to previous positions. We in Russia can only envy such an adversary. After all, it seems that he really has all the possibilities to solve problems by simply turning the valves. And it is not so important that the stock quotes of the national oil company Saudi Aramco continue to fall.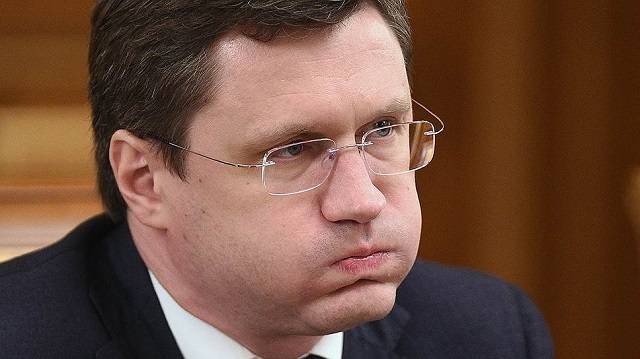 But only the first harsh reaction of OPEC and the Saudi royal family to Russia's refusal to reduce production quotas really came as a surprise to Moscow. In the same Bloomberg there were even commentators who believe that the Russian Minister Novak only "spectacularly and artistically" showed his extreme surprise.
We already answered in rubles
The structure, which is no less authoritative than Bloomberg, is Goldman Sachs, an investment bank that deals with everything that is possible in the financial sector, one of those that by all indications really panics. It's understandable: money bubbles will burst, and it's not the same as in the fall of 2008 Fanny May and Freddy Mac burst. Moreover, they continue to inflate them now without any restrictions.
So, it was at Goldman Sachs that the first to sound the alarm about the outbreak of the oil war. Analysts say that with falling demand, frozen industrial production and non-flying aircraft, Saudi Arabia floods the market with millions of barrels of oil. At the same time, not a word of accusation against Russia, but only because it is simply not in a position to fill the market.
Last week's Saudi Arab Light oil in Europe sold at a discount of $ 10,25 relative to Brent. This did not happen even during the period when the Arab oil industry worked to destroy the USSR, not to mention the summer of 1998, which ended in default for Russia. Is it really in Riyadh, which, in addition to oil and gas, by and large has only armed forces, is seriously planning to deal with the Russians?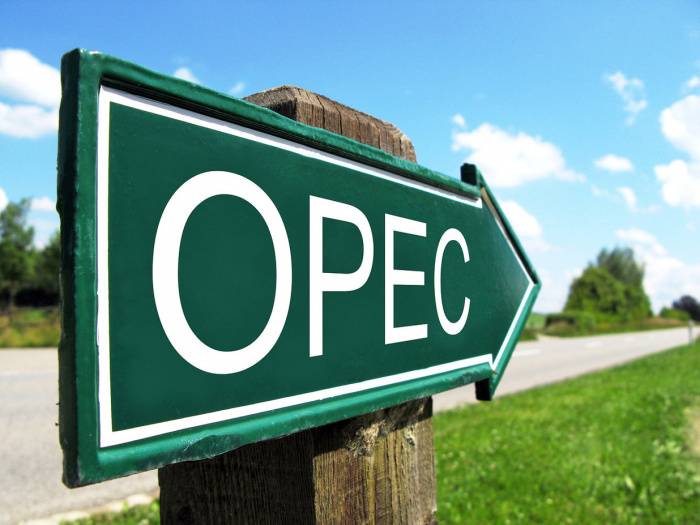 Experts disagree on how much "excess" oil is on the market now. But it's not so important whether it's about 10 or 15 million barrels, more important, where do they end up, since both fuel consumption worldwide and the loading of deeper refineries have declined globally. This means that a fall in prices will certainly have a delayed negative effect.
What does all this, taken together, coupled with the consequences of quarantine, come across the Russian economy? It is difficult to say, all the more so since Russia has already suffered and continues to suffer real losses, although the biggest difficulties associated with the depreciation of the national currency are still ahead.
The Ministry of Finance made a rather sober and not very encouraging forecast. It follows from this that at an oil price of $ 20 per barrel
"Lost budget revenues will amount to 3,4% of GDP per year. This will make it possible to make ends meet within three years at the expense of the National Welfare Fund in the amount of 10,5% of GDP. "
With an oil price of about $ 15, the situation will be much worse - the budget may lose 4,4% of GDP per year, and the NWF will last for no more than two years.
The financial department has not yet calculated a deficit budget, although there is someone who can give the state a loan not only abroad, but also inside Russia. But the loss of even 4,4 percent of GDP is not forbidden to anyone honestly lay in the budget. The Ministry of Finance, like the Central Bank, prefers to warn of impending difficulties, according to a bad tradition.
But these difficulties, again, we repeat, will affect primarily ordinary people, but not the oil industry and the budget sphere. Both there, and there airbags should work and will work. We have accumulated rich, even too rich experience in dealing with crises and sanctions.