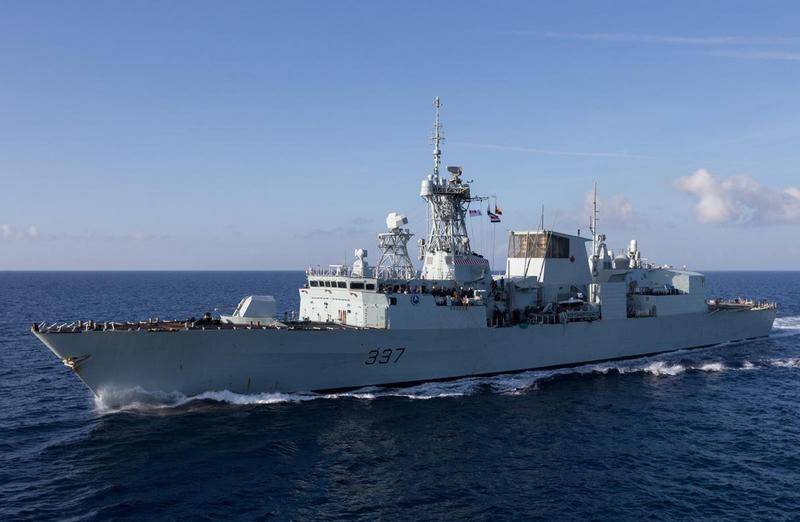 A group of NATO ships entered the Black Sea on Monday. According to data provided by Istanbul information portals, three frigates from the Second NATO Permanent Naval Group (SNMG-2) passed through the Black Sea straits.
According to reports, three warships entered the Black Sea: the group's flagship is the Canadian frigate HMCS Fredericton (FFH 337), the Italian frigate Virginio Fasan (F 591) and the Turkish frigate TCG Salihreis (F 246). To meet them on March 22 from the Romanian port of Constanta, the frigate Regina Maria, which will also be part of the group.
The command of the second permanent naval group of patrol vessels (SNMG 2) of NATO does not report the purpose of the Alliance ships entering the Black Sea, however, according to the data provided by the Romanian Navy, the group will carry out the tasks of monitoring the marine, air and underwater conditions. Joint maritime exercises with "NATO partners in the region" are also reported. The main objective of the group is to increase interoperability during military operations in the Black Sea.
NATO ships entering the Black Sea are monitored by ships and ground objects of the Black Sea
fleet
.
The forces and means of the Black Sea Fleet are monitoring the actions of the frigate URO "Virginio Pheasant" of the Italian Navy and the frigate "Fredericton" of the Canadian Navy, which entered the Black Sea at 13:00 on March 23, 2020
- the report says the National Center for Defense Management of the Russian Federation.