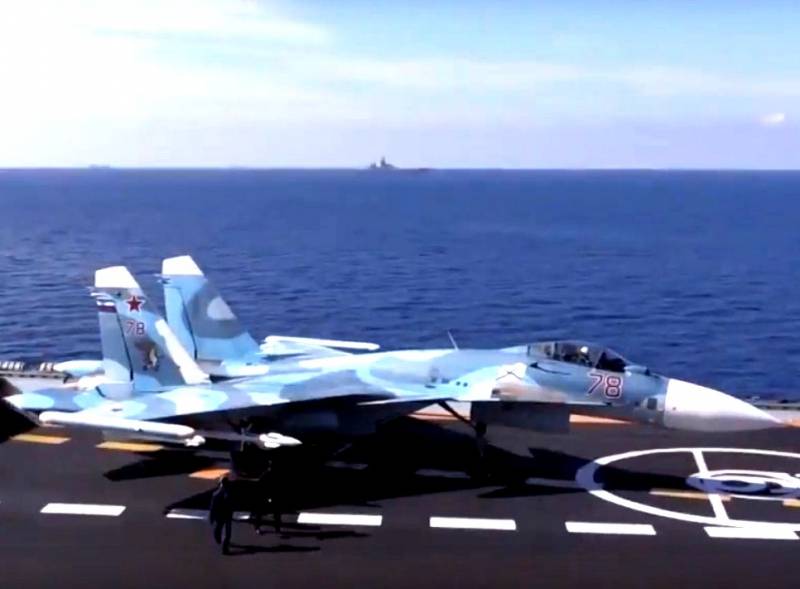 In modern warfare, the marine
aviation
. But in Russia, with its development, things are far from the best. Suffice it to say that so far the Russian Navy has only one aircraft carrier.
Naval aviation is part of the Naval
fleet
Of Russia. It consists of 44 anti-submarine aircraft and 43 carrier-based fighter aircraft. Also, "ordinary" planes are assigned to the naval aviation - about 50 Su-24 bombers and Su-24MR reconnaissance aircraft, more than 30 Su-30SM and Su-27, about 30 MiG-31, 3 VKP Il-22, 2 Il-20RT, more than 50 transport aircraft and up to 40 Mi-24 / 35M and Mi-8 helicopters.
The most numerous is the naval aviation of the Northern Fleet of the Russian Navy, which includes the country's only aircraft-carrying cruiser Admiral Kuznetsov and 2 fighter aviation regiments of carrier-based aviation. In the Baltic and Black Seas, the Pacific Ocean, naval aviation is represented by land based air regiments, and the Caspian Navy flotilla does not have its own naval aviation.
At the same time, when compared with other countries, the naval aviation of the Russian Navy is second only to the naval aviation of the US Navy and is equal in its potential to the naval aviation of China, Japan, and India.
Famous Russian military analyst Alexander Khramchikhin in a recently released
article
writes that even in Soviet times, naval aviation could solve the problems of anti-submarine defense only very conditionally. After the collapse of the USSR, everything became much more complicated:
In the post-Soviet period, the situation in this regard worsened significantly, since anti-submarine aircraft did not receive any new equipment (only 6 IL-38s were upgraded to the IL-38N variant). A very limited range of tasks can be solved by carrier-based aircraft of a single aircraft carrier.
In this regard, Khramchikhin wonders if Russia really needs aircraft carriers and is it better to spend the money that will be required for their construction to spend on frigates and anti-submarine ships?
The analyst concludes that the combat potential of Russian naval aviation is extremely limited. Since the Navy's aviation includes "conventional" fighters, Khramchikhin believes that airborne defense of ships should be assigned to them. However, questions also arise here:
It is extremely doubtful that there will be enough fighters for this, since they will also be entrusted with the task of covering the deployment of strategic missile submarine cruisers (RPK SN) and multi-purpose submarines in the ocean. And also taking into account the fact that the MiG-31 is not very suitable for covering ships and submarines, this requires the Su-27 and its derivatives, of which there are very few in naval aviation.
It is unlikely that marine aviation will be able to protect against the carrier and landing formations of really strong states. In addition, Russian naval aviation is scattered across different fleets and, accordingly, managing its operations is also not so simple.
Nevertheless, completely abandoning naval aviation as part of the Navy is completely inexpedient, given that even much less powerful countries than Russia have aviation units as part of their naval forces. Finally, naval aviation is not only a combat use, it is also a separate school of pilots with its colossal experience in operating in specific conditions, its military and very glorious traditions.