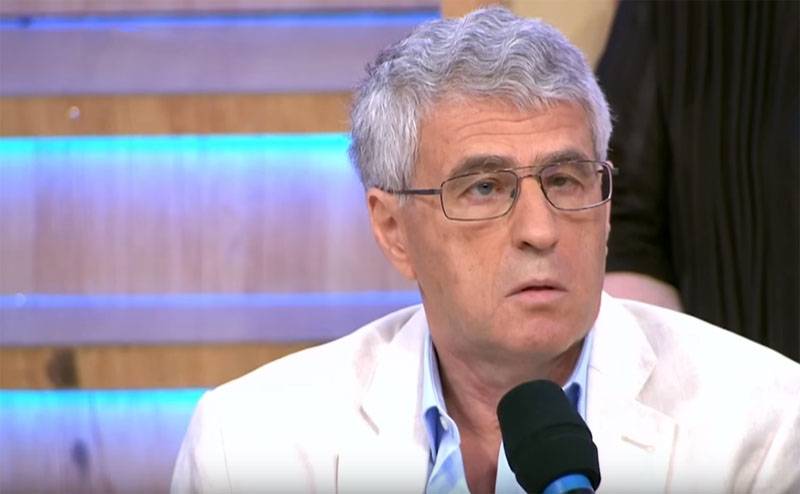 The so-called ultraliberals, as it turned out, formed an extremely negative impression due to the fact that the Russian authorities decided to provide emergency assistance to Italy, which is feeling the impact of the coronavirus pandemic. Russian assistance consists in sending transport boards with virological teams, including the military, as well as with special medical equipment. Among other things, Russia delivered artificial lung ventilation apparatus to Italy, with a sufficient number of which in a number of Italian regions there are big problems.
It would seem that in general a negative reaction can cause assistance to those in need? Who can afford to criticize actions aimed at saving people? It turned out that there are such among the Russian hardened liberal "elites".
One of those who have already managed to negatively assess the actions of Russia in the case with the help of Italy is the notorious Leonid Gozman. According to Mr. Gozman, he "cannot be proud" of such actions by the Russian authorities. As if someone wanted it from Mr. Gozman ...
In his blog on the website of the radio station
Echo of Moscow
the suspicious Gozman writes:
Recent years have taught me not to believe in the good motives of our authorities and, in particular, Vladimir Putin. I think, not just me. And immediately, automatically, you start to think - why did he do this? So that the sanctions are lifted, so that somehow (I don't know how) to clear the way to the castles and vineyards of my relatives, to bring out on these planes something that during this turbulent period he does not want to leave in Russia?
As you can see, Mr. Gozman suggested that the Russian authorities "could take something out of Russia on transport planes."
According to Gozman, even if not so, and even if "motives are pure," he no longer believes. Moreover, Mr. Gozman uses the plural: "we do not believe", noting in his post that several people who died in Moscow and Pskov may fall on one rescued Italian.
That is a classic example of an ultra-liberal when any action provokes a violent reaction multiplied by absurd conjectures. It turns out that, according to the same logic, any Gozman's overseas flight needs to be assessed with suspicion - and suddenly something valuable is taken out of Russia with suitcases ...