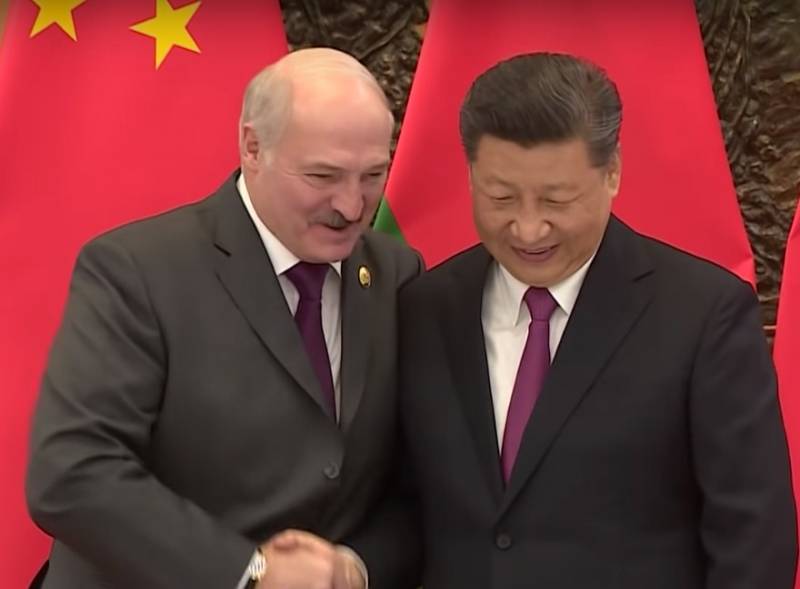 In recent years, military-technical cooperation between China and Belarus has been developing at a particularly rapid pace. Minsk has taken a course to strengthen military ties with Beijing, trying not to confine itself only to partnership with Russia.
If military-technical cooperation between Russia and Belarus is, firstly, a direct consequence of the existing Soviet military-industrial system, and secondly, the result of special relations between the two states, which are the closest allies in the post-Soviet space, then relations with China have developed slowly for a long time . The situation changed after Alexander Lukashenko decided to diversify the military-technical cooperation of Belarus. China became an ideal partner.
Sohu news agency emphasizes the importance of Sino-Belarusian relations, as Belarus has a very developed military industry, as well as advanced technologies in the development of rocket launchers. So, it was with the help of Belarus that China created a chassis for mobile ground missile systems (PGRK). For this, according to Sohu, China is grateful to "a small European country - Belarus."
In 2009, the Volat-Sanjiang enterprise was opened in Minsk, which produces hydromechanical gears for heavy vehicles and wheeled tractors. As a result of the opening of a new enterprise, the Belarusian military industry secured itself with orders, and China was able to get additional opportunities to create its own mobile strategic missile systems.
Then, Alexander Lukashenko came up with the idea of ​​creating either joint Chinese-Belarusian or purely Chinese high-tech enterprises that would be engaged in the production of modern communications and surveillance, computer technology, unmanned aerial vehicles.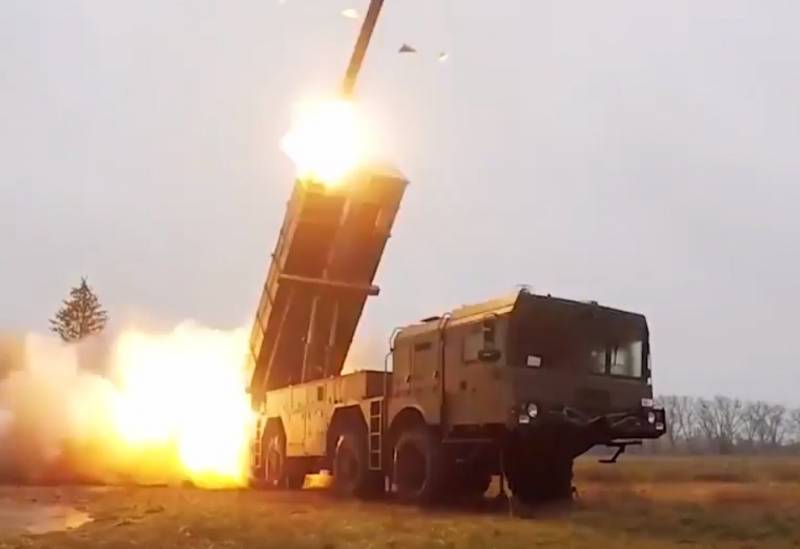 Finally, a joint missile program of China and Belarus was adopted, as a result of which the Polonaise multiple launch rocket system was born. A launcher for Chinese A200 missiles with a range of up to 300 km was created on the chassis of the Belarusian enterprise MZKT.
Then a joint Sino-Belarussian telecommunications satellite Belintersat-1 was created. It was developed by China Aerospace Scienceand Technology Corporation based on Belarusian technologies and launched in January 2016 from the Sichan Cosmodrome in China.
According to Chinese authors, even Russia, with all its technological development, cannot do without Belarusian technologies, and this fact makes cooperation with Minsk especially important for Beijing. In China, they call Belarus a true friend and emphasize that it helps the Celestial Empire to overcome the technological blockade organized by the United States and its allies.
On the other hand, Belarus is well aware that it is not possible to maintain the country's military industry without attracting foreign partners. Therefore, Lukashenko scattered compliments to China and Chairman Xi Jinping.
However, the developing Sino-Belarusian military-technical partnership is fraught with the risk of a clash of interests between Russia and China in Belarus, since for a long time Russia was the main partner for the Belarusian military industry.
However, many experts believe that despite the success of individual Sino-Belarusian projects, nevertheless, the two countries' cooperation in the military-technical sector is more episodic than regular, and in the foreseeable future, Minsk will have to recognize the country's dependence on military-technical in any case. Partnerships with Russia, not with China.