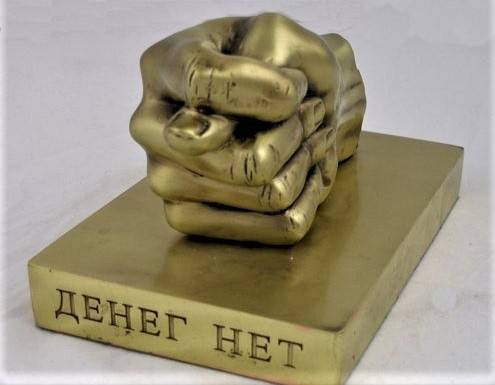 Better late than ... nobody
The Bank of Russia did not dare to raise the key rate. Even under the threat of a jump in inflation due to the fallen ruble. And this despite the fact that there were no serious reasons for destroying the national currency as much as it is happening now. At the moment, all this, including the powerful rollback of the ruble at the dollar exchange rate, is nothing more than the result of large-scale stock-exchange games, for which so far no ordinary public has to pay.
Fortunately, consumer prices after the dollar and the euro are still in no hurry to jump. The matter is limited to well, if only a little more expensive gasoline, although compared with a decrease in the ruble exchange rate by almost 30 percent, one and a half to two extra rubles per liter of the 92nd or 95th - you will agree, not so much. At least not deadly. A completely different injection could turn out to be fatal - just in the form of tightening monetary policy.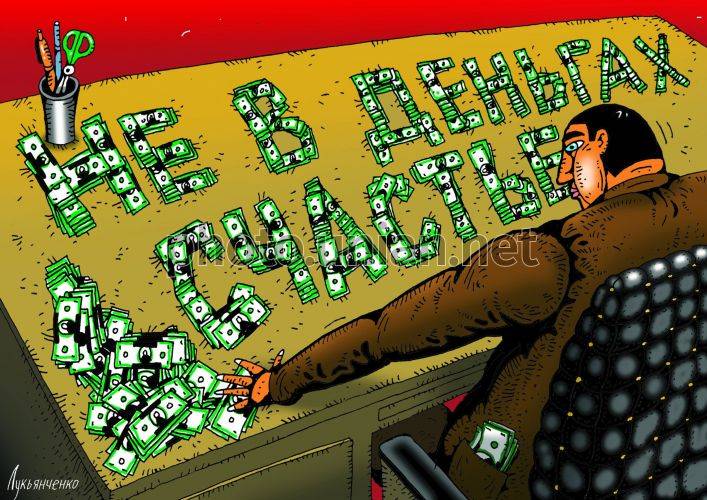 But our financial authorities, it seems, were just given a little respite to demonstrate their independence from the IMF, the World Bank and the US Fed. And at the same time they denied "unfounded accusations" by experts, who were firmly anti-liberal in that the Central Bank and the Ministry of Finance turned the country into a kind of financial colony.
In this case, it would be nice to hear from these departments explanations about how the very idea of ​​raising discount rates could have arisen now. In these difficult days, of course, I must say thanks already for keeping the rate at the same level of 6% per annum, and the head of the Central Bank even assures the public that "soon the policy of reducing discount rates will continue."
Soon, this, as you can understand, at the end of a crazed craziness called "quarantine". Or right after the end of the oil war? Hoping for the first is not easy, although the public, who was sent on an untimely vacation, will have to work in any case, otherwise the social explosion will be so strong that it will not seem to anyone. No wonder China has already begun to set an example.
So, about the bet. Just squeezing the money supply, inflation can only be slowed down, but liquidation is unlikely. Moreover, the supply of goods and services due to quarantine will also collapse. Meanwhile, demand in the near future will decrease only for what is not really needed right now. In the future, when current stocks run out, a price spike is almost inevitable. Unless, of course, the Central Bank demonstrates the wonders of regulation and does not return the dollar and the euro from sky-high exchange rates.
But loan funds or subsidies and direct financial assistance in the near future will be required by very, very many. It is this that becomes the basis for such decisions as lowering interest rates, and almost to zero, in the same USA and the European Union. It would seem that our financial system is in much more comfortable conditions compared to the United States and the European Union.
And the situation just dictates to us - help the economy with money. And even if you, gentlemen from the Central Bank and the Ministry of Finance, do not want to make happy ordinary people any significant increase in pensions and wages. Give money to business - not to big, it's already been through Russia and it helped only in part, and even then only because of the fear of a social explosion.
As a professional in charge of money circulation in the country, the Chairman of the Bank of Russia Elvira Nabiullina can be understood. She was taught this way, many years of practice confirm that they taught as if correctly. She is convinced that supporting Russian citizens in cash does not make sense. Even if that's exactly what they are doing now in the USA - this icon of financial liberalism.
Ms. Nabiullina has no doubt that the effectiveness of such measures is very doubtful. Well, her right, although an extra couple of thousand rubles may well save someone from Russia from starvation. Or from the bailiffs, who can also be thrown out of the apartment for penny debts in the housing and communal services.
Yes, you can't argue with the main banker - in Russia there is a big reserve for the rate, actions are also taken aimed at consumer activity. But with the fact that there is no need for such measures as in the States, for some reason there are doubts. To quote Elvira Sahipzadovna:
"Many countries resort to direct financial support from their citizens when other instruments are no longer in place."
It's somehow not too noticeable for us to have time to try out these very "other tools". And so that they no longer work. So why immediately say no? And what if it really doesn't work, and you still have to give out the money? We have yet reduced rates to zero, and no one has yet launched extensive securities repurchase programs. And the measures taken have ceased to affect demand growth.
And all because no one has yet taken any real measures in Russia. And maybe they will not even be needed. No, Nabiullina, of course, acknowledged that "these topics are being discussed, their effect is hard to evaluate, there are a lot of questions to the fact that money will reach consumers and cause a corresponding increase in consumer addiction and stimulate demand." Although there is still much to stimulate, it's good that there are no hints of panic!
Oh give, give me ...
So who then should give money to, an inquiring reader will ask. Give small and medium! He's just about to die. But all that is planned in Russia in this regard now, alas, remains our bureaucratic classic: every ruble received by someone on acceptable terms will respond with three or four rubles to the pockets of bored officials. However, God be their judge: let at least someone these days be really good.
Means are now needed primarily for those who are forced to curtail their activities almost to zero. And this is -
aviation
and everything connected with it, tourism, culture, sports, services. Sorry for the repeat, but strategically the situation in Russia is an order of magnitude better than that of the United States and the European Union, even with falling oil prices.
The reserves have been accumulated for many years to come, and there is no need to switch to full self-sufficiency, having such neighbors as the former Soviet republics, Turkey and China. The country has almost no debts, if it's over, do not take into account the debts of state-owned companies and almost state-owned banks. Yes, inside, the native country owes a lot and a lot, and almost everything, but it does not bad at the foreign market.
Moreover, in recent years, Russia has practically been acting as a kind of global global donor, because somehow language does not turn out to be called its creditor. Yes, and it will be wrong - lending to someone should be profitable, but we continue to transfer our own accumulated reserves into the hands of our direct competitors, and also at a loss.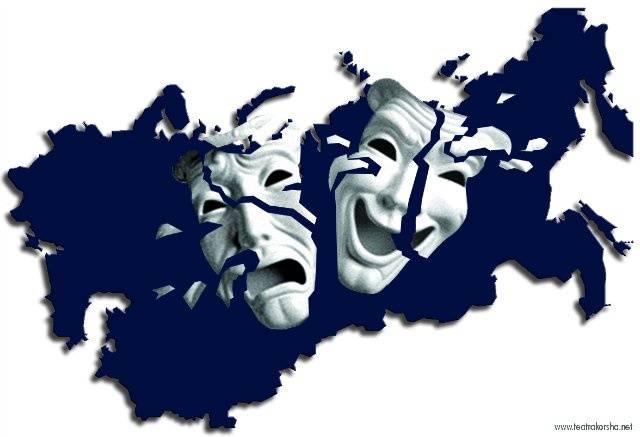 Many in Russia managed to understand that we live in a theater of economic absurdity, long before the start of anti-virus hysteria. Our homeland has not even been included in the list of countries that are suffering real losses, and I would hope that it will not be included at all, but by the heat of struggle with COVID-19, it is ready to get ahead of almost everyone in the world. However, the people, without losing their sense of humor and healthy sarcasm, stubbornly do not want to give up at the mercy of the authorities.
Especially when it's not about masks wet from snot and about quarantining everything that is possible and impossible. Most people do not seem to be too scared even by the prospect of losing a business, or just work. It seems that some people just dream of the same perspective as mass bankruptcies and the global return of the state to the service sector, culture and sports.
Russia has not yet become a serious target for financial terrorism, which the United States arranges for China's tacit non-resistance against Iran and Italy. But we will have to try very hard not to get under the flywheel. So far, we have done a lot to get there.
It is difficult to say what the refusal to raise rates will give. Most likely, absolutely nothing, because the movement of money, this blood of the economy, is now greatly inhibited. But the prospect of continuing the policy of reducing them, if it is implemented, will have to be considered something like the first bell signaling that now is the time to go on an independent course.
However, the current gap in rates of almost six percentage points, which remains in Russia compared with countries that are accustomed to consider themselves "the most civilized," remains the most fertile field for speculation.
Oleg Deripaska, although he is one of the oligarchs who has integrated into the global business for many years and who may not even care about rates, didn't just take the Central Bank of Russia's credit policy to pieces. It seems to him that he is beginning to get bored that the West is not just squeezing business from him, but also walking regularly milks him at the expense of the difference in both courses and rates.