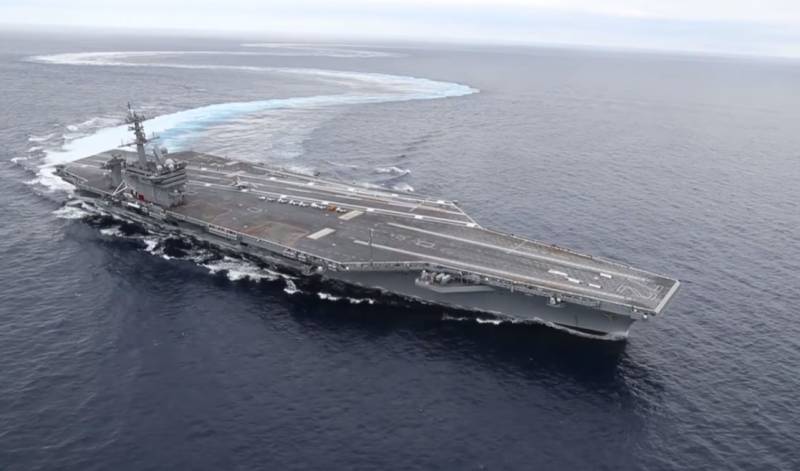 In the US Navy, it was decided to test the program being developed to counteract the spread of coronavirus in military teams. It all started with the question of, what if patients with coronavirus are no longer found on a cruise ship, but on an aircraft carrier of the US Navy? What to do with the team, with the warship itself?
The Pentagon previously announced that additional funds will be received from the budget to fight against coronavirus - $ 8,3 billion. Part of the funds will be used to provide the US Navy with tests to identify COVID-19. Some of the funds are going to be used for medical equipping of ships of the naval forces. In particular, we are talking about the purchase of special equipment, including mechanical ventilation devices that make up special quarantine boxes.
To date, the official statistics for the US Army is as follows: 49 troops are infected with COVID-19 in US territory. About 4 dozen American soldiers are infected at military bases in Europe.
At the same time, the command of the U.S. Navy is sounding the alarm because several groups of the naval forces are on long trips, and therefore there has not been any opportunity to conduct full-fledged testing. In this regard, such an option is voiced as dropping express test systems on board ships - for example, using helicopters. But for this, the ships of the US Navy should come closer to naval bases. Another option is to take samples from sailors on ships and deliver them to the laboratory by helicopters, which is also problematic. It is even more problematic to isolate the infected and to evacuate them from the ship. The situation with submarines looks even more complicated. Because what to do, the US Navy does not yet know.
The same US Navy seamen who are on shore were given the so-called test kits. Several hundred sailors are quarantined.
In the materials of the American press with reference to the command
fleet
it is said that, by and large, the command does not know what to do with the strike groups performing combat missions in the vast oceans. The option of completely abandoning patrolling is not yet considered, but the threat of a complete loss of combat readiness of AOG in the event of detection of a coronavirus on board one of the ships included in them is very high.