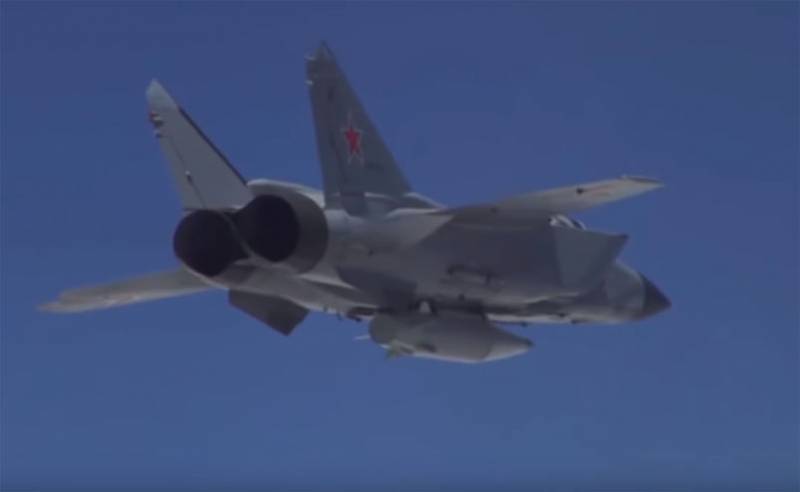 The Western press publishes more and more materials that talk about modern hypersonic
weapons
. So, in the publication "European Diplomacy" an article was published by Michael Unbehauen, in which he wonders if the constant mention of hypersonic military developments and their threat is nothing more than hype, hype.
Unbehauen is trying to contradict the author of the American newspaper The New York Times, which says that with the advent of hypersonic weapons in Russia and with the development of such in China, the US missile defense system has obvious problems. The NYT says that with the advent of hypersonic missile systems there was a real revolution in the world of weapons. At the same time, the hypersonic weapon itself is called a "slot machine" for those who try to intercept it - in the sense that it is completely unclear what to expect from such weapons. The American material says that to protect against hypersonic missiles, "US missile defense should be like protecting Spartan warriors - be a solid shield." From the article:
But this is impossible by definition. The number of missiles available, not to mention their capabilities, is simply not enough to intercept Russian and Chinese hypersonic missiles. Now, next-generation foreign threats create short-term vulnerability, a gap that challenges our defensive capabilities.
The author in the publication "European Diplomacy" actually accuses American fellow journalists of pessimism. In the material by Michael Unbehauen:
But are these troubling messages really true? The short answer is no.
The author believes that initially the US missile defense system was not intended to intercept all the intercontinental ballistic missiles that are in the arsenal of Russia and China (here it must be recalled that initially its missile defense system in Washington was presented as a system "against Iranian missiles").
"Some missiles could / could overcome the missile defense system anyway."
Unbehauen:
Therefore, hypersonic weapons are not a new threat that suddenly gives Russia or China the opportunity to attack North America with nuclear warheads. This opportunity has existed since the development of ICBMs. Russia and China have the ability to attack the United States ICBMs in the same way that the United States is capable of attacking these countries. However, it is worth noting that neither Russia nor China has any protection against ICBMs comparable with the US missile defense system.
The European author accused American observers writing about hypersonic weapons of almost panic. Apparently, Mr. Unbehauen somewhat forgets that the articles in NYT are often aimed at a specific task: to ensure the next expansion of the United States military budget.