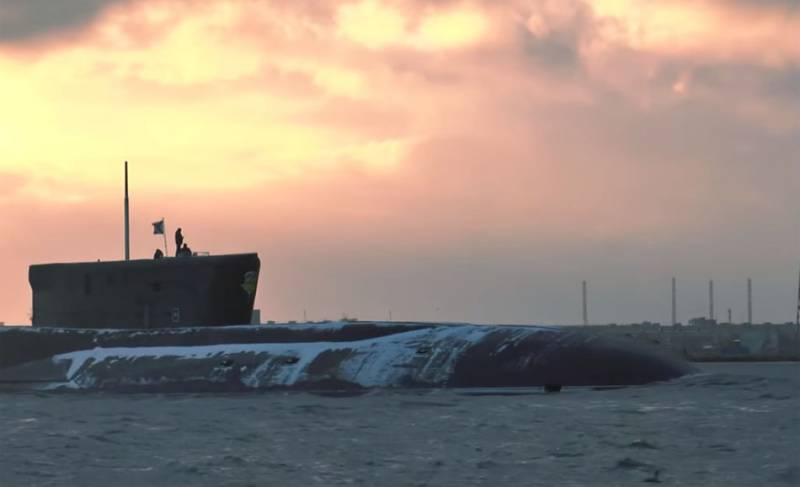 There was evidence that the command of the Russian Navy had decided to transfer nuclear submarines of project 955 Borey to the Pacific Fleet. We are talking about five fourth-generation submarine missile carriers, which are among the eight previously laid down for construction.
The newspaper reports on the transfer of Boreev to the Far East in its article
"News"
. According to the publication, submarines will be transferred to the Pacific Fleet base on the Kamchatka Peninsula.
Such measures are being taken to strengthen the power of the Pacific
fleet
Russian Federation, as well as the restoration of the underwater nuclear arsenal, which after the collapse of the Soviet Union was largely lost.
To date, the Russian Navy Pacific Fleet has two submarines of project 955 Borey. These are the nuclear submarines "Alexander Nevsky" and "Vladimir Monomakh", the base of which is Vilyuchinsk. These submarines were transferred to Pacific submariners in 2013 and 2014, respectively.
With the transfer of an additional five nuclear missile carriers to the Russian Navy Pacific Fleet, its submarine nuclear potential will be significantly increased and may turn out to be almost equal to the corresponding potential of the Northern Fleet of the Russian Navy.