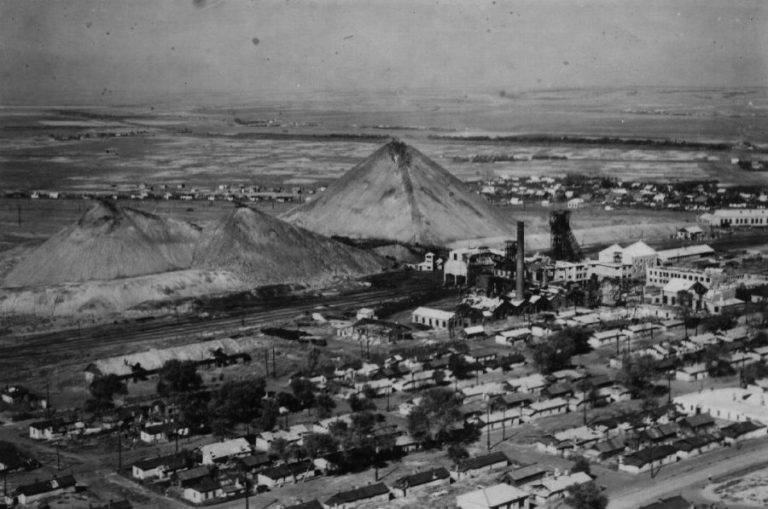 The memory of the Great Patriotic War. Not the front door, but alive, true, transmitting, as in a tiny drop of water, all the greatness and all the tragedy of those distant days and years. It would seem that not so long ago before us was an almost bottomless fount of it - our own family
stories
, the stories of those close ones who passed it at the front and in the rear. And here they are ... Almost no one. We, the children and grandchildren of the victorious generations, today's 40-, 50-, 60-year-olds, who heard the truth about the war from those who knew it for certain, remained. Well, we can only manage to pass this priceless relay race on to our children and the children of our children. We just have to do it.
Grandmother Maroussia did not like to remember the war. What to remember? Nearly two years of occupation with humiliation, hunger and an eternal fear of death or being sent to work in Germany? What is there to talk about? I don't know how it turned out that I was lucky to hear a story that I want to share with you. Is it just as a beloved grandson who did not crawl out of the children's library, which she directed? Yes, however, what's the difference ...
- Masha, you can do it! Everyone knows that you were the best artist at school! Well, do it ... Very necessary!
The man who spoke this stood, crouched in the shade of an apple tree, so that you could see him only by going up close. The acquired habit of sneaking and hiding affected. A pair of figures of his companions in dark coats looming in the distance, and at all merged with the darkness. His interlocutor, a very young girl, now and then looked over her shoulder, chilly wrapped herself in a big sweatshirt, obviously from someone else's shoulder. Because of the overhanging clouds, the night sky seemed like the ceiling of a cellar. Or the same dugout in which she and her two sisters have been living for a year now, thrown out by the Germans from their own, their father's built house. I liked, you see, Herr officer.
The partisan movement in the Donbass was weak. And not because of the unpreparedness of local residents to fight the enemy. How to organize resistance in an area where three stunted trees are already considered a dense forest? Steppes as flat as a table, cut in some places by ravines, in local beams, and "mountains" in the form of mine heaps. You don't particularly partisan. Nevertheless, the struggle behind the rear of the invaders was carried out - mainly by the forces of small groups of underground workers who tried to harm the hated fascists as much as possible. But the fate of most of these groups was tragic, not only of the well-known "Young Guard" from Krasnodon.
Of all this, that distant fall of the 42nd girl, Masha, of course, did not know. But she knew perfectly well who was standing in front of her and asking for what. The night guest, whom she had seen several times in the city committee of the Komsomol, and somehow even within the walls of her own school, and two of his companions had to get to the railway station, which the Fritz guarded like the apple of an eye, before the cut. It was not worth dreaming about getting there altogether unnoticed. They will shoot on the way, without even asking for documents. So the idea was born to the underground, crazy in its desperate courage: to pose as policemen. Then you can go straight to the "piece of iron" even if you keep it in sight
weapon
! The main thing is that there should be a noticeable white bandage on the sleeve of civilian clothes, indicating their belonging to Hilfspolizei.
The problem was that they might have managed to strangle a couple of (and even less than three) fascist minions in a quiet way. But their disappearance would most likely cause a commotion that would ruin the whole thing. Then they remembered the girl who, as someone said, "easily draw what he likes"! Indeed, whoever, at dusk or darkness, can discern what flaunts on the sleeve of the coat - the real piece of fabric with the inscription and seal issued in the commandant's office, or a carefully painted fake? Unless, of course, the "copy" will exactly match the original.
- Well, Mash ... It's business here! Dilute lime with chalk - and draw! We'll even make you a brush, at least something! - The asker tried to be convincing, but he didn't particularly push, knowing perfectly what the girl was knocking at.
"Well, yes, business ... And they will take them? After all, we'll please the loop! " Yesterday's schoolgirl has long been no longer that ridiculous and naive girl who remained somewhere there, in June 1941. My father managed to take mine equipment out of the Urals, but could not return for his family. They tried to go east themselves, but somewhere there, in the frozen steppe, the grave of a mother who died right in the road remained. Orphaned three sisters, among whom Masha was average, returned home, but there wasn't any more at home ... Well, at least they let them into the dugout. Could shoot. How many people have already been killed, you bastards!
She really painted in such a way that all wonders were given: "You have talent!" Admired, advised to study further. There was no doubt: to finish school - and to an art institute, maybe even to Moscow. But instead, war has come instead.
The husband of the older sister at the front from the first days is a red commander, mortar man. Yes, for one they can shoot, if anyone informs. And for helping the underground ... Masha was so scared that she wanted, as a child, to close her eyes, not to see anything around, to escape, as if from a nightmare.
There was a roar from the house and scraps of German phrases. Walking, well-fed devils ... Why wouldn't they walk ?! They took everything from us ... But no, not all!
- Drop your coat! And do the brush, just promised. There is lime with chalk - we recently whitewashed a dugout. And you will show me how to do it right. Yes, let's already, time is late!
Masha calmly and dexterously set about her beloved business, having renounced herself from everything around.
She did not sleep until morning ... And she heard something crash at the station - so much so that the ringing went half a city. Got it? Or maybe they just bombed ours? Nobody knew this already. But only at the Fritz who lodged in the house, the merry at once somehow diminished.
Masha never saw those people who came at night and disappeared into darkness with the "bandages" drawn in detail by her hand. And, of course, she never told anyone about this incident. They will also say: "It is smeared! Also, the underground woman sought out ... "
The Germans were knocked out of the Donbass in 1943. Masha went to work in the mine trust as a draftswoman. There she was received with open arms: the destroyed mines had to be restored as soon as possible, every specialist was on the account. The memory of those years was the medal "For Valiant Labor in the Rear".
Maria Volkova never entered the art institute. Painting, canvases, easels, exhibitions - all this remained in girlish dreams crossed out by the war. She worked in the mine department. Then she headed the city children's library in Chistyakov (now Torez). She considered herself a very happy person: after all, she and her sisters survived in the hell of occupation. She picked up a pencil or brush less often, for the soul. And yet ... Until the end of her life, she believed that she still made her main drawing - that distant autumn night of 1942.