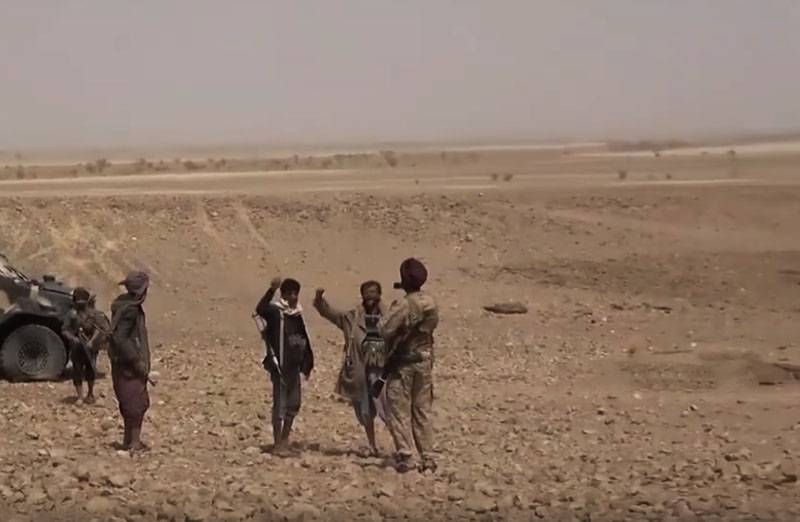 A video appeared on the network that depicts the process of extracting ammunition by representatives of the Hussite armed groups. This is a group of Hussites, which operates in the south of the country - in the area of ​​the city of Aden, which is under the control of the forces of the so-called Arab (Saudi coalition).
The problem for the Hussite detachments operating in this area was associated not only with a shortage of ammunition, but also with the difficulty of their delivery from controlled territories. As a result, it is alleged that they decided to act in the way that ordinary smugglers have long used to deliver various goods.
In the tires of the spare wheels of cars are shops with cartridges for Kalashnikov assault rifles. Most often, these are ordinary civilian cars, the inspection of which on Yemeni roads is carried out, as they say, through the fingers. The fact is that there are sympathizers of the Hussites among the Yemeni law enforcement agencies.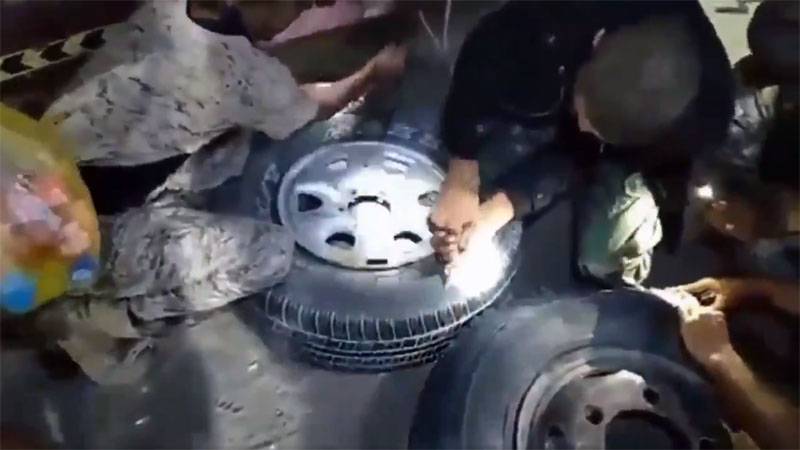 The frames show how several people use knives to cut car tires and get out of there automatic stores, packages with cartridges, as well as packages with items
weapons
from which subsequently it (weapons) is collected.
It is noteworthy that these people clearly do not care about the safety of the "reserves": they cut rubber instead of removing it from the disk and thus extracting the contents.
ميليشيات الإصلاح الإخوانية تخترع طرق شيطانية لتهريب السلاح إلى خلاياها في عدن وتخترع أفضل السبل وأكثرها عارا لتسليم اسلحتها الثقيلة وجبهات قتال ومحافظات كاملة لصالح ميليشيات الحوثي في ​​حالة عبث واستهتار لا أجد مسؤول عنها إلا التحالف العربي لأن الشرعية فقدت الثقة و الأهلية أصلا pic.twitter.com/IfB940yham

- أحمد عمر بن فريد (@ AhmedBinFareed1) March 22th 2020
Recall that on the eve of the Hussites inflicted another defeat on the Saudi coalition in the area of ​​the city of Al-Hazm. Saudi forces were forced to abandon several units of military equipment, including the Oshkosh armored vehicle.