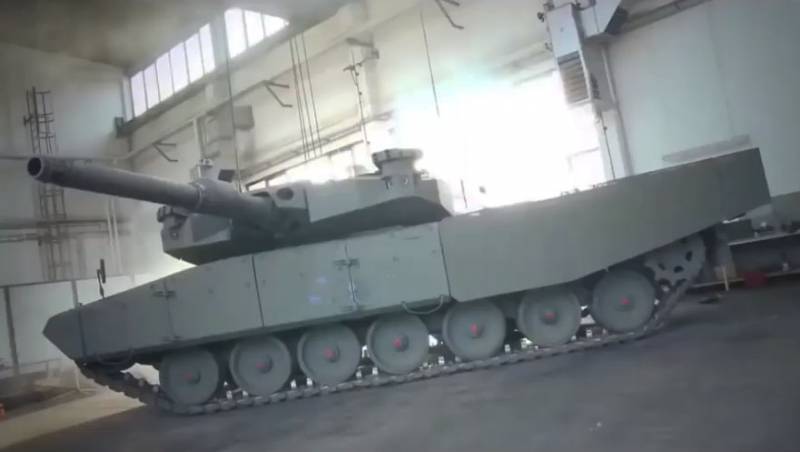 The budget committee and the defense committee of the German parliament (Bundestag) have confirmed the beginning of research and development in the framework of the program for creating a European
tank
new generation. In fact, we are talking about a single platform, which many experts already call the "European response" "Armate".
We are talking about the MGCS project, which should be embodied in the creation of a modular armored platform for the tank and infantry fighting vehicles. The program is implemented jointly by Germany and France.
It is known that at the first stage (and it will last 1,5 years) it is planned to develop the "architecture" of the future armored car. From the German budget, 75 million euros are allocated to finance the initial stage of work. In the second stage, Berlin plans to allocate 124 million euros.
According to the latest information, financing from the FRG and France will be allocated according to the "50/50 percent" formula.
The following companies will be involved in the project: Krauss-Maffei Wegmann (Germany), Rheinmetall Defense (Germany) and Nexter Systems (France). At the same time, it is known that a partnership has already been established between two of these companies - the KMW & Nexter Defense Systems consortium has been created.
The demonstration version of the future armored car is planned to be presented until 2027. By that time, they plan to finance the program already at the level of up to 1,5 billion euros.
Since 2035, project participants are ready to enter the serial production of a new generation of armored vehicles - a tank and infantry fighting vehicles.
It is planned that the new armored vehicles will eventually replace the existing versions of the Leopard and Leclerc tanks in the armies of Germany and France.
Earlier information appeared in the Polish media that Warsaw was ready to join this European cooperation, but so far could not decide on the amount of funding that could be allocated to the developers.