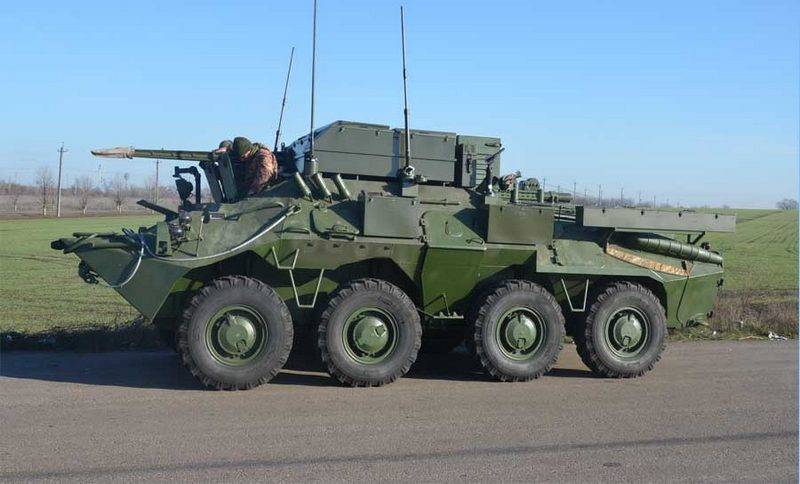 The Armed Forces of Ukraine have adopted the new K-1450 command post vehicle based on the BTR-70KSh armored personnel carrier. The machine was developed by the Odessa-based company Telekart-Pribor LLC. This was reported by Defense Express with reference to the press service of the enterprise.
The new KShM K-1450 based on the BTR-70KSh was adopted by order of the Ministry of Defense of Ukraine No. 91 dated March 12, 2020. The machine will replenish the line of K-1450-03 command and staff vehicles previously adopted for service on the basis of BMP-1KSh1, K-1450-01 on the basis of BTR-3, and K-1450-02 on the basis of BTR-4.
As stated in the Ukrainian military department, the main operator of the new KShM will be the naval forces of Ukraine. In December last year, it was reported that the Navy conducted a series of tests of the K-1450 KShM based on the BTR-70KSh, while the customer noted "the high quality and wide functionality of these machines." It is reported on plans for mass production of these machines, but nothing is known about the timing of the start of production and volumes.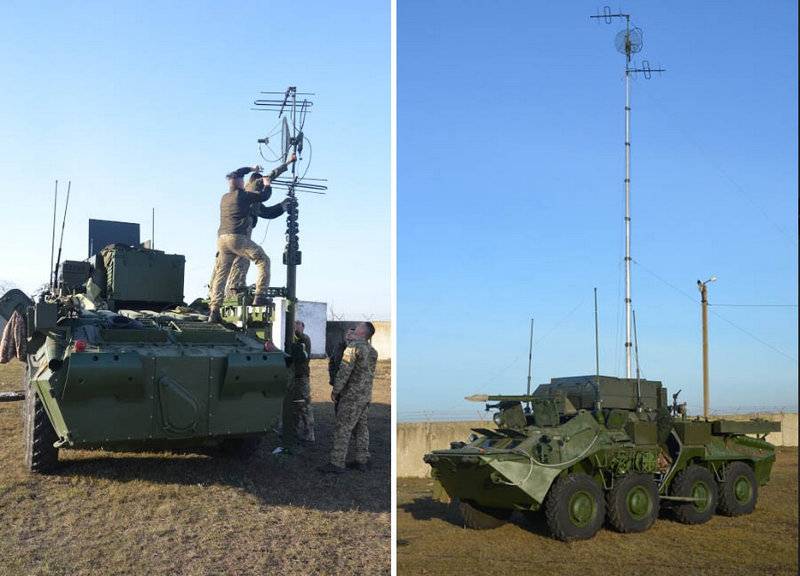 According to the developer, KShM K-1450 is a combat armored wheeled vehicle designed for command and control in the operational and tactical command and control unit in motion (afloat) and in the parking lot, both autonomously and as part of a communications center. The KShM transport base is equipped with filtering and ventilation equipment, air conditioning, a heater and a guaranteed power supply system.
Earlier, the Main Directorate of Communications and Information Systems of the Armed Forces of Ukraine reported that replacement of command and staff vehicles is taking place in the troops. In particular, the KShM R-145BM on the BTR-60 is replaced by the K-1450-04 on the basis of the modernized BTR-60MK, and the R-142N on the basis of GAZ-66 and R-125 on the basis of UAZ-3151 are replaced by command and staff vehicles R -150-05 based on Renault Midlum and K-1450-06 on KIA KM-450, respectively.