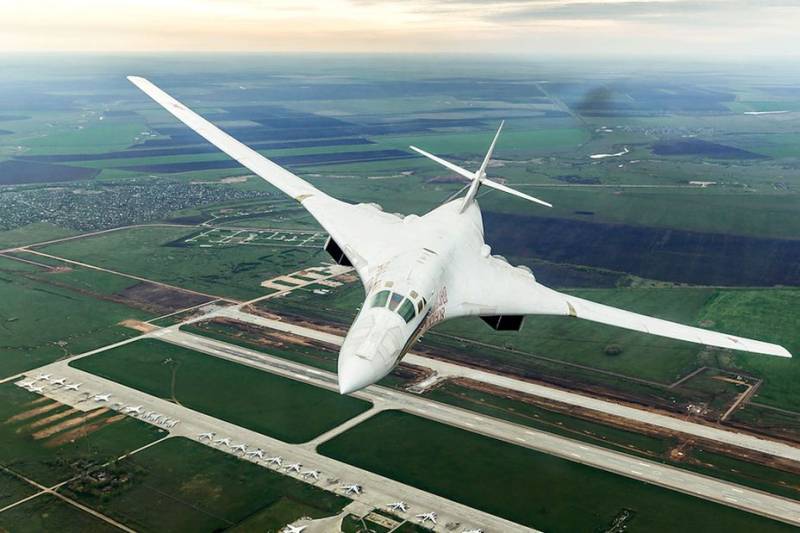 The Russian strategic bomber Tu-160 has almost no serious design flaws, with the exception of one - it does not use stealth technology. This statement was made by the author of a material published in the American journal The National Interest.
According to the author of the article, the Russian strategist Tu-160 is the fastest, largest and heaviest aircraft of all built to date, but has one drawback - it does not use stealth technology.
The fastest bomber ever built. The largest bomber ever built. The heaviest bomber ever built
- the author claims, emphasizing that the strategic bomber is currently undergoing modernization.
As the author is convinced, the bomber has an enormous carrying capacity and is capable of carrying a "staggering" amount of conventional or nuclear weapons, and the design with a variable sweep wing gives the aircraft certain advantages over other bombers of this class.
Tu-160 - a supersonic strategic missile carrier with variable wing geometry. Designed to hit nuclear and conventional
weapons
the most important targets in the remote military geographical areas and the deep rear of the continental theaters of war. Adopted in 1987. Able to carry 40 tons of bomb load at a distance of up to 14 thousand kilometers. Tu-160 is capable of speeds of over 2200 km / h.
This aircraft has set a world record 44. One of them is a flight to 18 thousands of kilometers with two refueling in the air. This flight lasted as much as 23 hours.