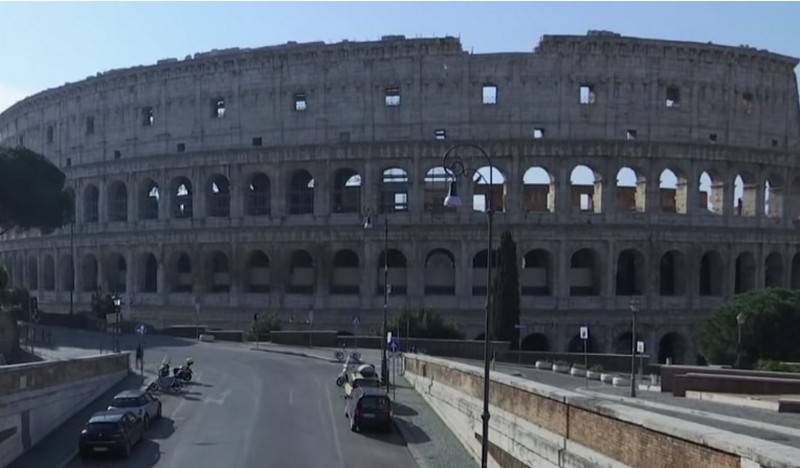 Russia will assist Italy in the fight against the new coronavirus. The Ministry of Defense is sending mobile teams of military doctors, disinfectants and medical equipment to the Apennines. This is stated in a message distributed by the press service of the military department.
According to the report, the dispatch of military specialists will begin on Sunday, March 22. Italy has already confirmed its readiness to receive Russian aircraft with virologists and equipment. In total, the Russian military plans to send the Italians eight mobile teams of Russian military virologist and medical specialists, aerosol disinfection complexes for vehicles and territories, as well as medical equipment.
By order of the Supreme Commander-in-Chief of the Armed Forces of Russia Vladimir Putin, Defense Minister General of the Army Sergey Shoigu has been given instructions on the creation
aviation
groupings for expeditious delivery, starting March 22, of assistance to the Italian Republic in the fight against coronavirus
- declared in the Ministry of Defense.
On Saturday evening, Sergei Shoigu held telephone conversations with his Italian counterpart, Lorenzo Guerini, agreeing on all matters of aid delivery by Russian aerospace forces. Earlier, a telephone conversation took place between Russian President Vladimir Putin and Italian Prime Minister Giuseppe Conte.
As previously reported, in Italy the most difficult situation with coronavirus among European countries has developed. As of March 21, at 18:00, the total number of cases in the country was 53578, of which 2857 were in serious condition. 4825 people died. In Russia, on Saturday evening, 306 cases of coronavirus were recorded, there were no fatalities.