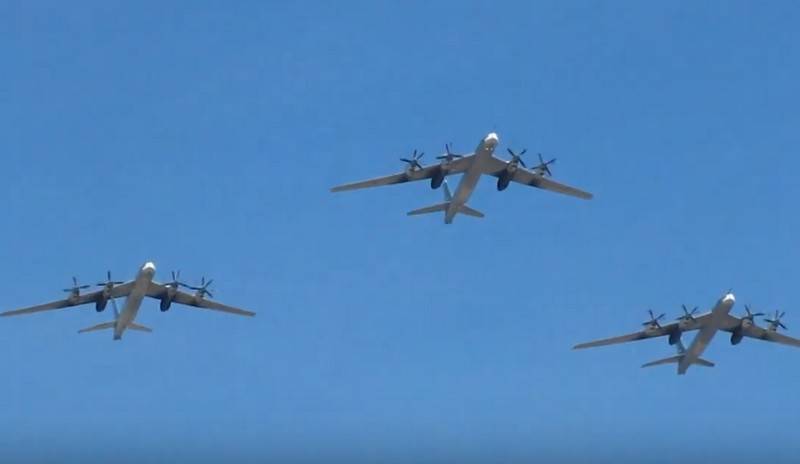 Russian strategic missile carriers Tu-95S began preparations for the airborne part of the Victory Parade on Moscow Red Square on May 9, 2020. This was reported by the press service of the Ministry of Defense.
According to the report, the crews of Russian strategists Tu-95S DA VKS of the Russian Federation began training flights at the Engels airdrome in the Saratov region, practicing the passage of three missile carriers above the wedge. At the same time, flights take place at an altitude of 400 meters and a speed of 500 km / h. The intervals and the distance between the aircraft is not more than 50 meters.
In the Saratov region at the Engels airport, crews of Tu-95MS long-range aircraft
aviation
started practical training of the air part of the military parade. The event involved three strategic missile carriers, the crews of which worked out the passage over the airfield in a tight drill order "wedge"
- said in a statement.
As Major-General Oleg Pchela, the commander of the long-range aviation unit, explained, during the training, the pilots practice group flight, flights at time intervals, turns in the ranks, climb and descent for passage above the runway.
The Ministry of Defense also reported that the Saratov formation of the DA VKS of the Russian Federation for the flight over Red Square, in addition to the Tu-95S, will be presented by the supersonic strategic missile carriers Tu-160.