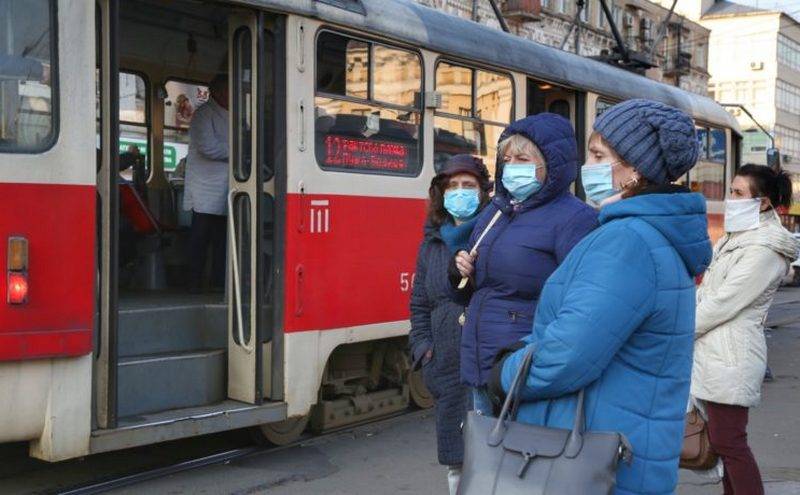 Following the metro stop, Kiev completely stops public land transport. As stated on Saturday by the Minister of Internal Affairs of Ukraine Arsen Avakov, this measure is being introduced in connection with the tightening of quarantine measures.
Since March 22 this year, Kiev has completely stopped public transport in the framework of toughening quarantine measures to combat the new coronavirus. It is clarified that this measure does not apply to emergency workers, pharmacies and grocery stores, but it does not explain how they will get to the place of work. Earlier in Ukraine, the metro stopped working, tentatively, until April 3.
The country has already introduced restrictive measures. They will be much tougher in the coming days - this is dictated by the need! This must be done! At the moment, only critically necessary business entities should work in the country, regardless of ownership, critical industrial infrastructure enterprises ... The rest should be closed and people should be in quarantine at home
- Avakov declared.
In turn, the Ukrainian media are already reporting problems with public transport in the capital. Against the background of an idle subway, the problem of getting to work becomes generally impossible. The Ukrainian segment of social networks was filled with negative "impressions" of people who, in the absence of a metro, were forced to get to places of work by buses and trams. Now their work also stops.
Recall that in the framework of the fight against coronavirus, the Ukrainian authorities closed the borders of the country, stopped all international traffic, limited long-distance trips and closed the metro during quarantine.