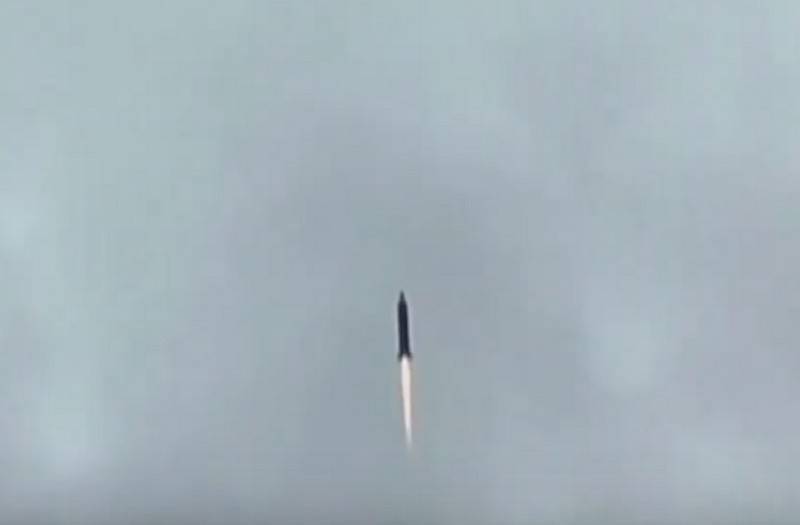 North Korea conducted another missile test, launching two short-range ballistic missiles. This was reported by the Renhap Agency with reference to the Committee of Chiefs of Staff (KNSh) of the Armed Forces of South Korea
According to published information, the launch was made from the province of Pyeongan-Pukto towards the Sea of ​​Japan. Launched missiles covered a distance of 410 km at a maximum altitude of 50 km, after which they fell, not reaching the exclusive economic zone of Japan.
North Korea this morning at 06.45 and 06.50 (00.45 and 00.50 Moscow time - approx. VO) launched two shells, presumably short-range missiles, from the region of Songcheon County in the province of Phenan Pucto. This time North Korea's longest missile range was approximately 410 kilometers, altitude approximately 50 kilometers
- said in a statement.
In turn, Japan, through diplomatic channels, expressed to the DPRK another protest in connection with a missile launch.
It is reported that this is the third missile launch made by the North Korean military since the beginning of this year, the previous one was carried out on March 9. Pyongyang later stated that it was testing the "super-large multiple launch rocket launcher."
Recall that the UN Security Council issued a resolution prohibiting North Korea from testing ballistic missiles. Despite this, last year alone, the DPRK conducted 13 test launches of rockets and rockets.