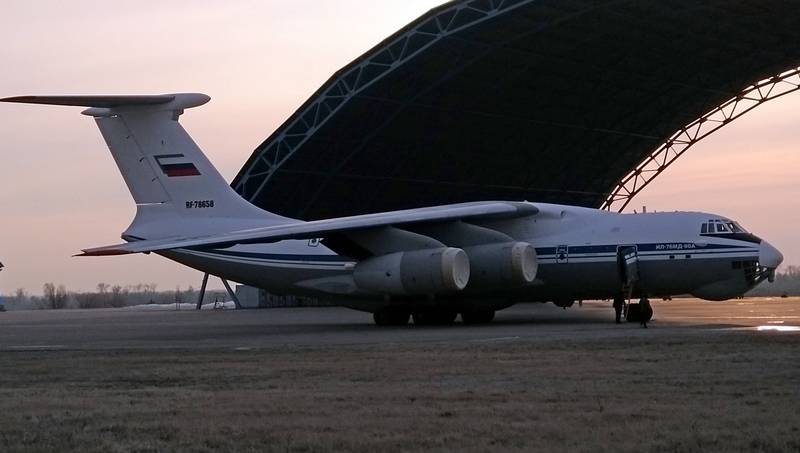 The first military transport aircraft Il-76MD-90A built this year on the Aviastar-SP JSC took off in Ulyanovsk. According to the press service of the enterprise, this is the first IL-76MD-90A, launched into the air in 2020.
As previously reported, last year Aviastar-SP transferred three military transport aircraft Il-76MD-90A to the BTA of the Russian Aerospace Forces, of which only one was built during 2019, and two were built in 2018 with a transfer in 2019. It was reported that the delivery of two of the five planned to be transferred in 2019 military transport aircraft Il-76MD-90A was postponed to 2020. The delay is due to the untimely receipt of components from the enterprises of cooperation.
Thus, we can confidently say that one of the two Il-76MD-90As, whose transmission was postponed this year, took off. By the way, last year Ilyushin was assured that both Ila will be delivered in the first quarter of this year. In addition, in 2020, Ilyushin is to transfer another six Il-76MD-90A to the Ministry of Defense.
In total, the Russian military department plans to purchase more than 2030 IL-100MD-76A and promising IL-90MD-78A tankers created on their basis by 90.
The heavy military transport IL-76MD-90A is a profound modernization of the IL-76MD aircraft. The new IL-76MD-90A, unlike the drill IL-76MD, is equipped with PS-90A-76 engines with a thrust of up to 14,5 tons instead of the "standard" D-30KP2 with a thrust of up to 12 tons. The aircraft received a new wing and a "glass" cockpit: the gauges were replaced by instruments with LCD displays. At IL-76MD-90A, the carrying capacity increased to 60 tons and the range of delivery of troops and cargo - up to 5000 km.