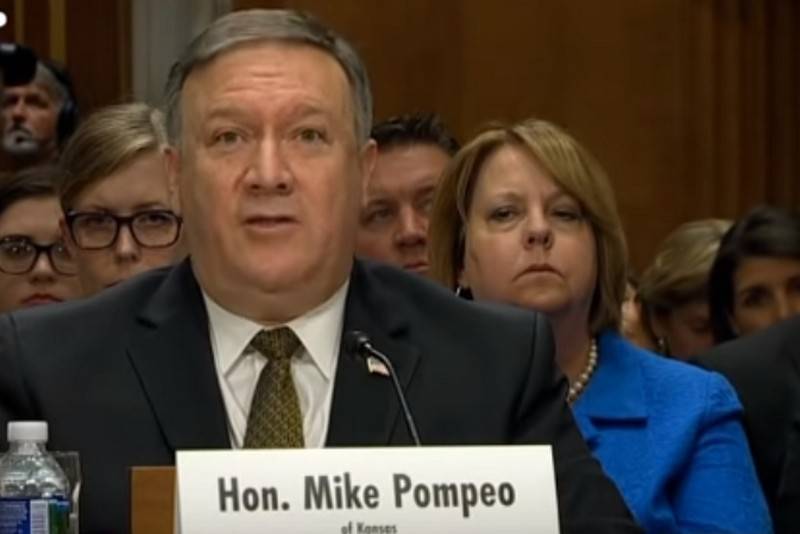 The head of the US State Department, Mike Pompeo, continues to make various accusations of other countries of involvement in the situation with the spread of the new coronavirus on a global scale. This time, the United States Secretary of State went to Russia, China and Iran, whom Pompeo accused of distributing fakes about COVID-19.
Speaking to reporters, Pompeo said that Russia, China and Iran are spreading misinformation about coronavirus and their actions are aimed at "discrediting US actions in the fight against the spread of this disease." At the same time, he emphasized that the United States allegedly "directly warned these countries" that it is necessary to stop disseminating false information about the coronavirus.
We definitely saw how it comes from countries such as China, Russia and Iran
- he said.
The statement by Pompeo was commented on by the head of the Federation Council Commission on Information Policy Alexei Pushkov, who urged the head of the State Department to stop "blaming others for good."
Secretary of State Pompeo, known for his flexible attitude to the truth, has accused Russia of "misinformation about the coronavirus." But if in the USA there are many thousands of infected and even more dissatisfied, this is a review of the US authorities, and not Russia's fault
- said Pushkov, adding that earlier Pompeo had already reported "hundreds of thousands of infected Chinese released by Beijing from Wuhan."
Also this week, Russia was accused by the European Foreign Service, which stated that Russia allegedly launched a large-scale social media misinformation campaign on EU coronavirus in social networks.
The Russian Foreign Ministry reacted to this statement, urging the EU to focus on providing assistance to countries affected by the disease, rather than spreading fakes about the "Russian threat".