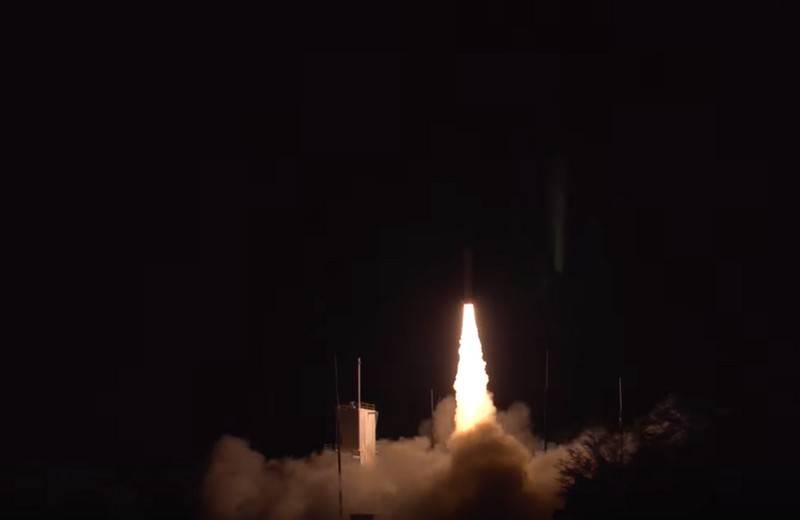 In the United States, tests were carried out on a typical building for the planning block of a hypersonic missile (C-HGB), the tests were considered successful. It is reported by the Pentagon press service.
The US Department of Defense published on the channel of the US Navy on YouTube a five-second test video of the planning block, which took place on Friday. Also in a widespread message states that the launch was made by the US Navy in conjunction with the Ground Forces (US Army) at the Pacific Range in Kauai, Hawaii.
On March 19 at 22:30 local time, the Ministry of Defense successfully tested the hypersonic planning unit corps during flight tests (...) launched the C-HGB, which, having developed hypersonic speed, reached the selected point of impact
- said in a statement.
According to Vice Admiral John Wolfe, Program Manager for Strategic Navy Systems Development, the tests are based on "success achieved during the first flight experiment in October 2017, when the C-HGB achieved robust hypersonic planning at a selected distance."
As explained at the Pentagon, in the future, the planning block of a hypersonic missile (C-HGB) is planned to be used to develop its own hypersonic weapons for the Navy and the US Army.
The building block of the planning block tested today is now ready for the transition to the development of weapons systems for the US Navy and Land Forces
- said Michael White, deputy director of research and engineering programs at the Pentagon.