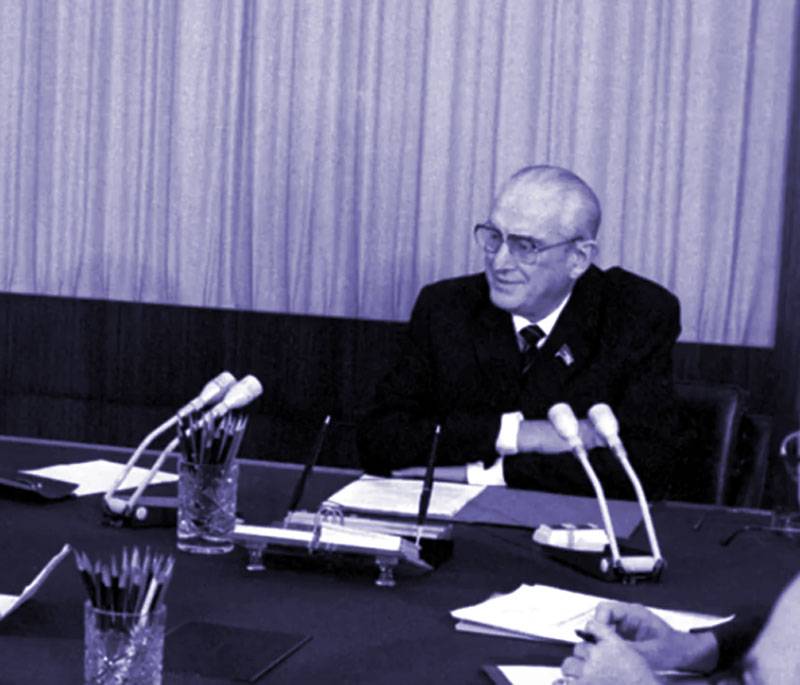 On the occasion of the 35th anniversary of Mikhail Gorbachev's perestroika, experts are trying to find the reason why, with the seeming monumentality and inviolability of the Soviet system, this system not only cracked, but also collapsed overnight.
According to a number of Russian historians, the root cause should not be sought in the time of the reign of Mikhail Gorbachev, since this is the culmination of the process of dismantling statehood, but in the years preceding it, 15-17.
This issue is discussed in the TV Day studio, where the guest was the historian and writer Fedor Razzakov. He is the author of a book that caused a wide response - books on corruption in the Politburo.
Fedor Razzakov talks about the path to the highest post of the Soviet Union, Yuri Andropov - the man who became Secretary General after the "sudden" death of Leonid Brezhnev. One of the issues under consideration is why the top state elites were so worried about continuing the reign of Leonid Ilyich against the background of the fact that Brezhnev himself was frankly unable to fulfill his state duties.
The guest of the air considers issues of the influence of the State Security Committee on the processes that took place in the USSR before Mikhail Gorbachev came to power, about how the situation developed in the country, when its head was a direct native of the KGB - that same Yuri Andropov.