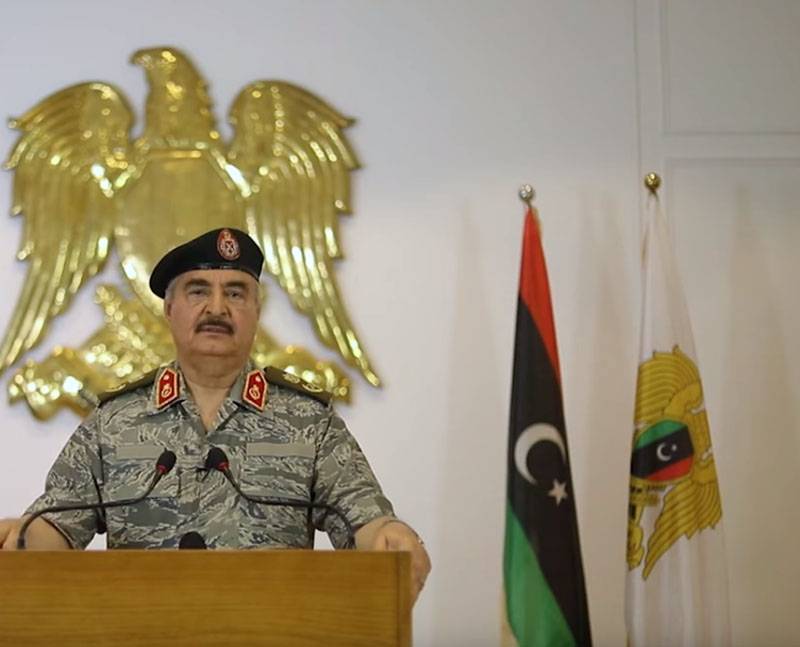 From Libya, reports came of another attempt by Marshal Khalifa Haftar's forces to take control of the country's capital, Tripoli. Recall that a few days earlier, one of the Haftar army generals said that they control "already 99 percent of the territory of Libya." In the government of the country, headed by Fayez Sarraj, these words were called "extremely far from reality."
Turkish media report that Haftar's troops attempted an offensive in the south of Tripoli. Previously, they dealt an artillery strike on the fortifications of the government troops of the country. At the same time, it is alleged on Turkish channels that the shelling was conducted randomly, "and therefore civilians suffered."
The Sarraj government said that Haftar's forces allegedly fired on schools and other civilian objects.
Press Service of the Ministry of Health of Libya:
As a result of the blow inflicted on the Old City in the center of Tripoli, a civilian was injured.
According to other sources, two were injured: a woman and her child.
At the same time, the administration of Sarraj says that "the attempt to attack Haftar failed."
European media write that Marshal Haftar's units launched a missile strike, "damaging cultural heritage sites dating back to the 6th century BC." It is strange that when Tripoli bombed NATO aircraft, nobody in the media of the European Union recalled objects of cultural heritage.
Meanwhile, near Haftar, they say that Turkey continues to transfer its mercenaries and special operations forces to Tripoli, which violates the current armistice agreements.