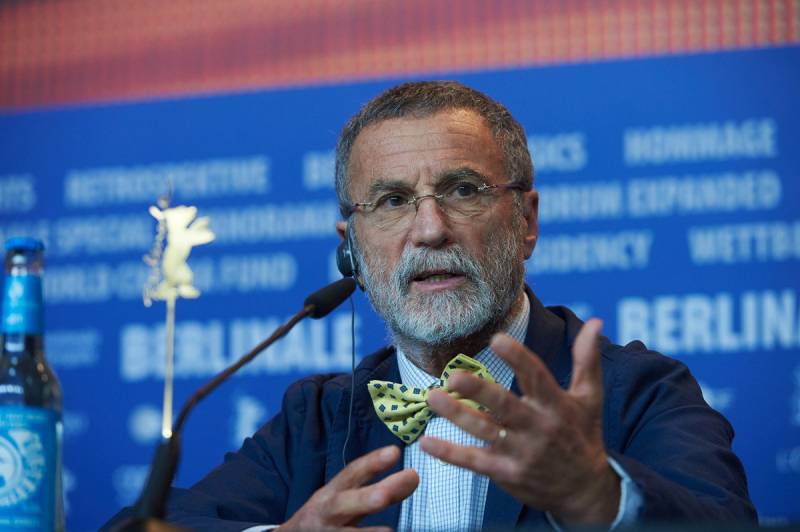 Yosi melman
Part two. Part one: "Why is Israeli military censorship necessary?"
Secret in Mossad is much more than obvious. And what is clearly controlled by the organization itself is much more stringent than in many Western countries.
A familiar Israeli special services veteran once told me that all we know about them is either what they want us to know, or if they fail, we only find out what the other side wants us to they knew. Mossad, the agency of intelligence and special tasks, was considered so secret that its functions, unlike the CIA, for example, were not even defined by law. Only 17 years ago, Israeli lawmakers did decide to define the Shin Bet (Security Services) counterintelligence function, or, as they are increasingly called in the Israeli manner, Shabak, but Mossad is still acting in secret. Formally, there is a commission that should monitor the activities of the Mossad. There is also a special intelligence subcommittee in the Knesset. The head of the Mossad is directly subordinate to the head of government and reports to the cabinet.
Yosi Melman, a veteran of Israeli military journalism, the author of several books, many articles and the television series Inside the Mossad, says that in fact the leaders of the Mossad, like other Israeli intelligence agencies (Shabak, military intelligence and others), make recommendations to the government that are almost always accepted without much discussion.
"Mossad is manipulating secrets as they want," Melman told Simon Sprungin in the weekly podcast of Haaretz. "It's all secret for them, or they'll suddenly declassify it for no apparent reason. The main thing is that they completely control all the information.
In recent years, Mossad and his current and former employees have been actively involved in various media projects, books, films, and television shows. Yossi Melman wrote several books about Mossad, made the popular documentary series Inside the Mossad. He is being relayed on Israeli TV, and he has already appeared on Netflix with English subtitles. Why is this? For PR, or did the times of openness come in Mossad?
"Part of it is PR," Melman says. - If they need it, then the secrets cease to be secrets and they find ways to publish them. Officially, former Mossad employees (not to mention the existing ones) are not allowed to talk to the press or publish anything without the permission of their superiors. For some reason, this rule does not apply to the heads of organizations who give interviews where they want and do not ask anyone. For the rest, this is an effective means of control. Sometimes they are allowed to speak for the sake of public relations of the organization itself. Sometimes, in order to help your loved one advertise your books. But sometimes they prohibit publishing.
The whole absurdity of the Israeli bureaucracy is that here, as in military censorship (which is referred to in the first part), the right hand does not know what the left is doing. I have had cases when censorship officially allowed to publish, and Mossad did not allow it. Or they demanded to throw out the details, without which the entire publication lost its meaning. It is about the affairs of bygone days. And at the same time, they allowed to publish very recent
stories
that happened only recently.
Journalists with connections are faced with such vagaries constantly and not only in Mossad. More recently, the head of the Israeli military intelligence, Major General Tamir Hyman, and the chief of the general staff, General Kokhawi, suddenly sanctioned information about the failure of Israeli special forces in Khan Younes last year. A detachment of special forces was discovered, and the commander, with the rank of lieutenant colonel, died in battle. Only recently, everything was shrouded in a dense curtain of secrecy, and suddenly the popular program "Uvda" ("fact",
Heb.
) received the go-ahead for a very detailed investigation. Yosi Melman wrote critical material criticizing such surprises. He reasonably asked why this was done. To appease an influential telecast? His sources in the intelligence community also shrugged and did not see any reasonable explanation.
While intelligence services are increasingly immersed in the show business of modern media, under their nose in Israel there is a massive infiltration of China.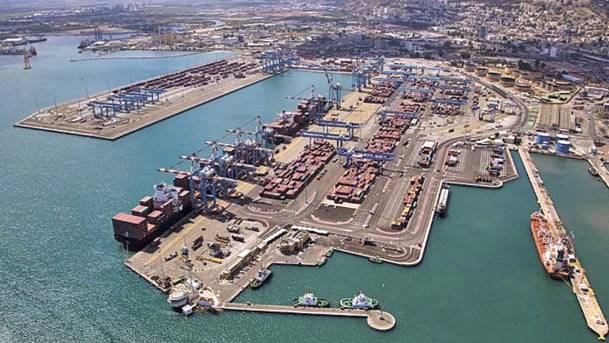 The new port in Haifa, built by the Chinese
This is a very interesting and even frightening topic - because of the constant confusion in Israeli politics and the bureaucratic booth (this word from Russian came into Hebrew. - M. D.).
The Israeli Ministry of Transport and other government departments have made titanic efforts to attract Chinese investment in Israel. Over the past decade, the Chinese have built a huge economic empire in Israel, and this is not only transport infrastructure, agriculture, energy. Inside all this is intelligence. Chinese agents are actively operating in Israel, an information war is being waged. The Americans have several times expressed concern over the scope of Chinese intelligence activity in Israel.
"I will give just one example of our bureaucratic idiocy," Melman says. - The head of the Center for Strategic Studies at the University of Haifa, Dr. Shaul Khorev, is sounding the alarm that the Chinese have built and control the underwater docks in which the Israeli fleet is based, including submarines that are capable (according to foreign press reports) of carrying nuclear warheads. To everyone who is ready to listen, Khorev complains - why did we allow the Chinese to build them?
My question to Khorev: "Where have you been?" Just a few years ago, Vice Admiral Khorev commanded the Israeli naval forces and built these submarines. And then he headed the government's Atomic Energy Commission (an extremely influential body dealing with all nuclear issues in Israel, including the protection of nuclear secrets).
He tells me that we did not know. He did not know (?!). It turns out that the right hand does not know what the left is doing. One ministry encouraged Chinese construction in the Haifa Bay, while the other either did not know, or they did not care. And now Khorev demands to stop construction.
Just stop construction now will not work. Israel gave the Chinese a turnkey concession for 25 years, and for a quarter century they will be able to control all movements of the Israeli military
fleet
. And there are many such examples.
I must say, no one was against the Chinese project. Counterintelligence Shin Bet sought to restrict foreign investment. For many years they have been lobbying for a law that, naturally, does not name the Chinese. The bill provides for control of all foreign investments related to defense, but everyone understands that we are talking about China and Russia. The bill constantly runs into resistance from Israeli Prime Minister Netanyahu and his economic ministers, who are interested in indicators of economic growth that influence popularity. However, an informed source in Israel told me that the Chinese also have their own lobby. It is also possible that politicians and senior officials have personal economic interests in these projects. Now in Israel they are trying to create a commission that will control these matters, but it seems too late.
"The Trojan horse is already in town," summarizes Yossi Melman.