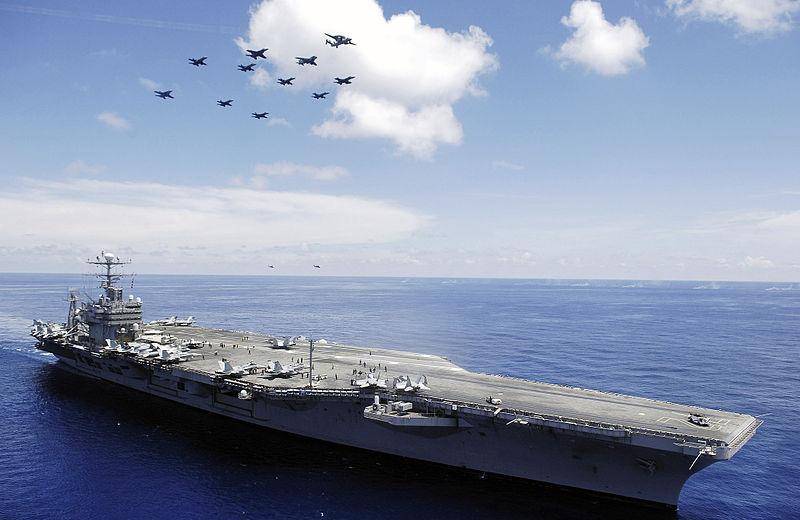 At the beginning of next year, the US Navy planned a series of tests of a new technology that allows remotely updating the software of ships at sea. According to C4ISRNET, the USS Abraham Lincoln (CVN-72) aircraft carrier will participate in the tests.
The new technology for remote software updates involves the creation of a digital double, i.e. An exact virtual copy of a real ship. This copy allows you to accurately assess the resource of all components and assemblies of the ship, to conduct virtual tests of new systems and software without the participation of a real ship. Thus, a real ship can be in a voyage, while the new software will be tested on its virtual copy, after which it will already be remotely installed on it, without fear that it might crash or freeze.
Previously, on-board computers were updated only at the bases during maintenance and repair, carried out every few years.
As previously reported, the first real ship to receive a virtual "double" was the aircraft carrier Avraam Lincoln. The next will be the aircraft carrier Theodore Roosevelt, for which a digital copy is already being created.
Technology developers suggest that remote ship software upgrades will eliminate software bugs and add new features to programs as new updates become available, rather than at one-piece military bases after a long break due to being in a voyage.