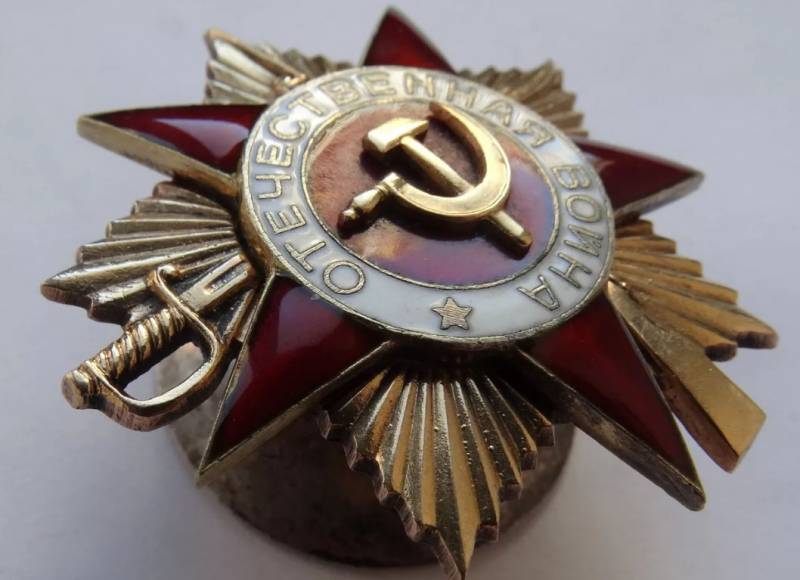 Dear readers! Information and analytical portal "Military Review" has opened a section dedicated to the 75th anniversary of Victory in the Great Patriotic War.
You must have already noticed the appearance of the appropriate design in the "header" of the site. We inform you that the five-pointed red star that appeared on the background of the St. George ribbon with the numbers of the anniversary is not just a logo.
He opens the very section where we decided to collect materials devoted to the little-known pages of the Great Patriotic War, as well as to those people who directly forged the Great Victory.

The Military Review team invites readers to post materials in a new section that are dedicated to relatives, friends - veterans of the Great Patriotic War, rear workers, children of the war years, former prisoners of Nazi concentration camps. Any of your contributions is welcomed, because it is he who will once again confirm one of the main mottos and slogans proclaimed after the end of the war:
Nobody is forgotten, nothing is forgotten!
Military Review suggests publishing photos from family archives with signatures of their authors or current owners. These may be photographs with veterans taken not only during the war years, but also after its end.
We offer the publication on the pages of our informational and analytical portal of essays on how the fate of various veterans after their return from the fronts, how they worked, what they did, in what positions, in what professions.
Any unique information of this nature is important, because it allows you to create a more complete picture of both the Great Patriotic War and what we are putting into the concept of "Victory People" today.
It will become a kind of small museum.
stories
that you will create, our dear readers.